Mental Health First Aid (MHFA) is a free 8-hour course that teaches individuals how to identify, understand and respond to signs of mental illnesses and substance use disorders. The training provides the skills needed to provide initial help and support to someone until appropriate professional help or other assistance can be engaged.
Free trainings are held from 9 a.m. to 5 p.m. the third Friday of each month.
WHY SCHEDULE A TRAINING?
Most people know how to help if someone is having a heart attack- start CPR and call 9-1-1. But, not everyone knows how to help if someone is experiencing a mental health crisis. When more people are equipped with the tools they need to start a dialogue, more people can get the help they need. Mental Health First Aiders can even save lives.
Stronger As One is a values driven coalition based in Coconino County, committed to promoting a culture of knowledge, compassion, and action for mental health and wellbeing, and preventing suicide in our community.
For more information, or to request a training, please contact strongerAsOne@coconino.az.gov, or sign up here.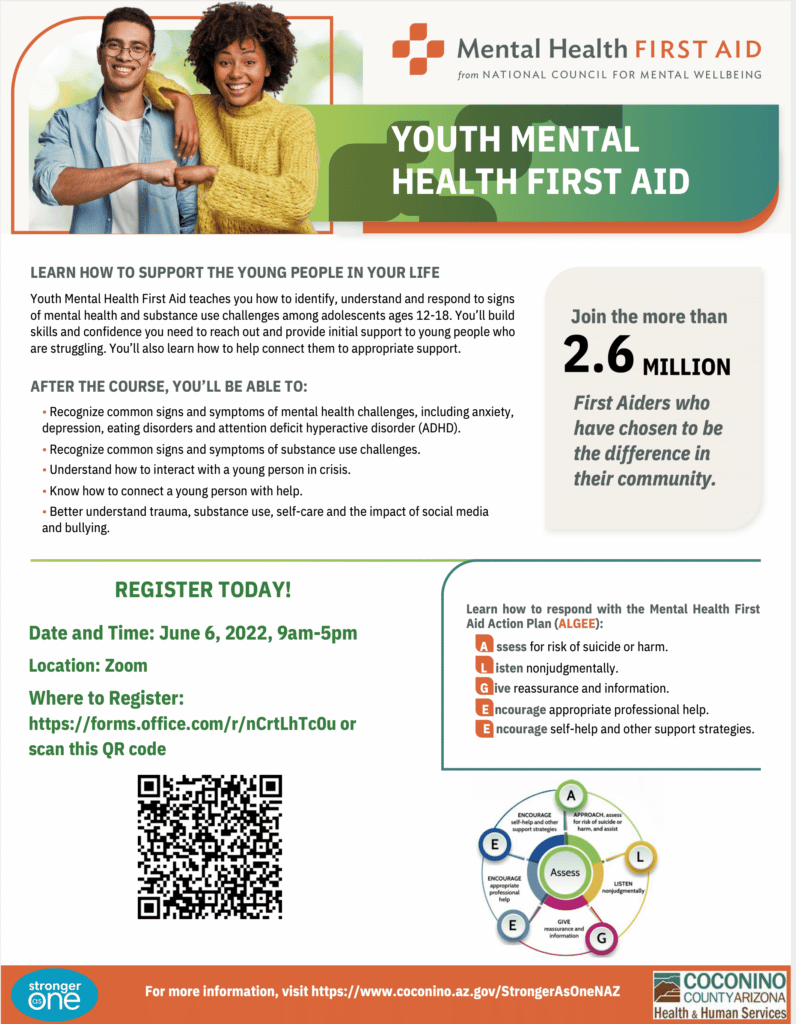 Category: Education, Educational Opportunities, Health, Programs, Resources