October 4: National Youth Science Day
The 4-H National Youth Science Day (NYSD) is the world's largest youth-led science experiment. Every year thousands of youth take part in the National Science Challenge focusing on important STEM topics and issues. This year's 4-H NYSD event will take place on
October 4, 2017
. This year's challenge:
Incredible Wearables
. The Incredible Wearables kit is a fun way for kids to build wearable fitness trackers!
Spooky STEM for Halloween!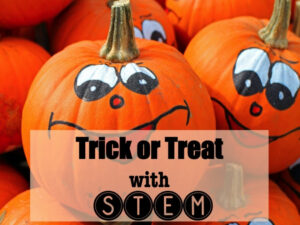 This Halloween, think bigger than just candy and costumes and plan spooky STEM activities in your program. Get Caught Engineering has a list of STEM ideas that will get your kids engaged in engineering and math while getting in the Halloween spirit. Get ready for pumpkin data analysis, spider web engineering and more!
STEM and Wellness: A Powerful Equation for Equity
The National Afterschool Association, Alliance for a Healthier Generation, Afterschool Alliance, and National Girls Collaborative Project have collaborated to come up with a solution to the challenge of engaging youth in STEM and wellness in out-of-school time programs. "Imagine the potential of empowering the 10.2 million children in afterschool programs with science, technology, engineering, and math skills, while providing them with opportunities to eat healthy and stay active," reads the first sentence of the new report, STEM and Wellness: A Powerful Equation for Equity.
Category: Educational Opportunities, Events, Programs