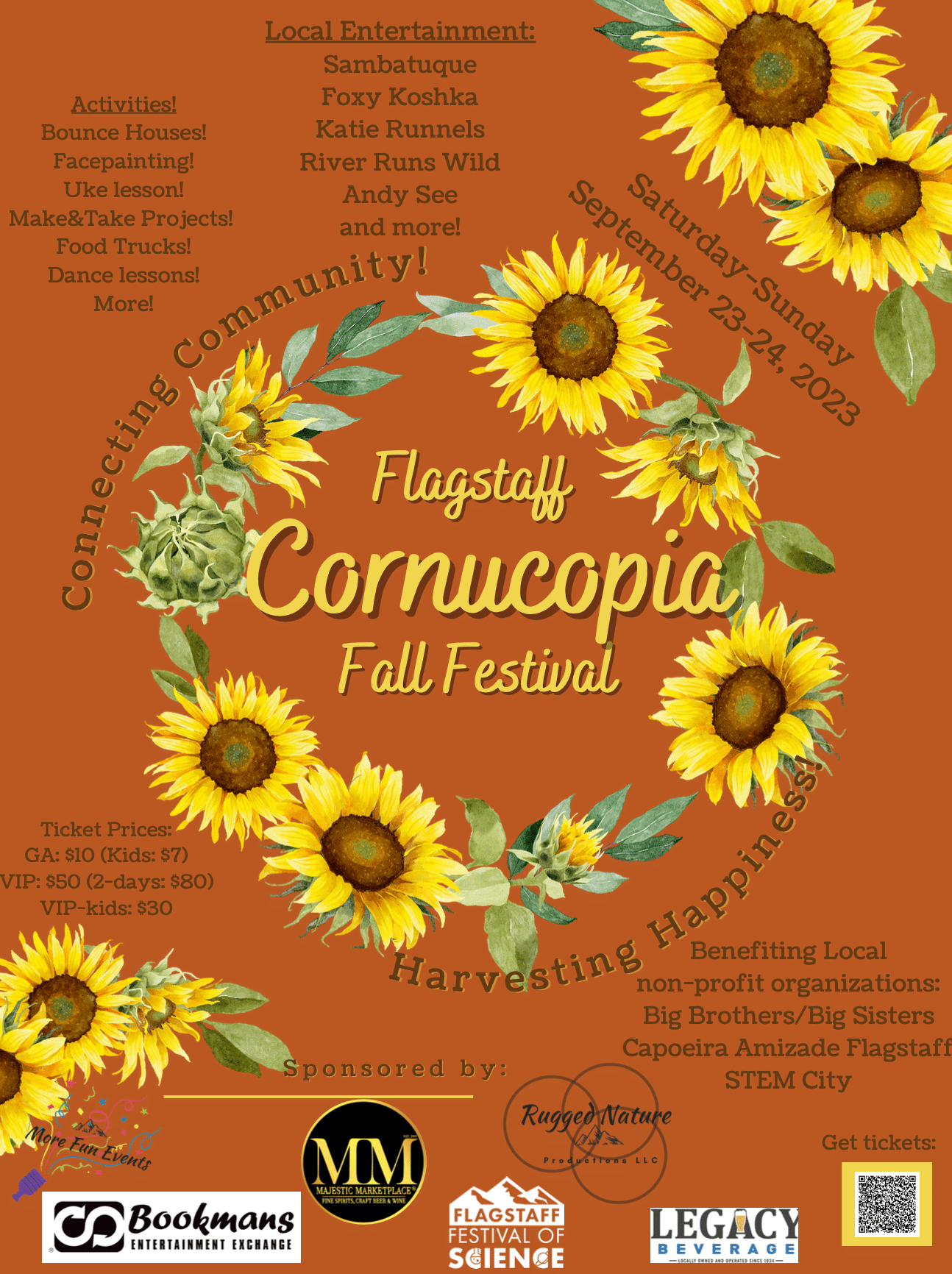 FLAGSTAFF — As some of you may know, this coming weekend is the Cornucopia Fall Festival at Thorpe Park. As part of the festival, Flagstaff STEM City is serving as one of the non-profit beneficiaries. What this means is that STEM City has agreed to supply as many volunteers as possible to the festival, and for each volunteer shift served, STEM City receives a set amount of funding. This funding is based on liquor sales of the festival so is variable, but in the past, a shift has typically generated $50 revenue to the non-profit.
Shifts are 4.5 hours long and run throughout both days plus setup on Friday and cleanup on Monday. For your service (and in addition to the funding for STEM City), you will receive free entry to the festival, a t-shirt, pizza, and a drink.
If you're able to help out both the festival and STEM City,
please complete this
form
, and indicate when you are available and interested.
In addition to the above, attached also please find a poster for the Festival. This will give you a sense of the activities there. Most volunteer opportunities will be in running games and kids activities or serving at the front entrance. Games and activities are free this year, so cash handling is not required.
I hope you can help us grow and also have fun at the Festival. Let me know if you have any questions.
Category: Education, Educational Opportunities, Programs, Resources