View this email in your browser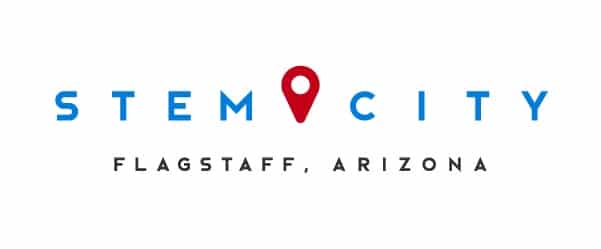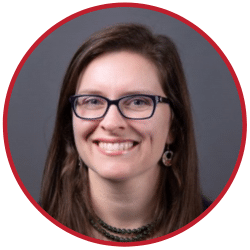 My career in STEM started in geology.
Over a period of nine years, I earned my master's degree in this field, authored peer-reviewed academic papers, and consulted on environmental pollution investigations, including the BP Deepwater Horizon oil spill.
I then transitioned to science education, using my knowledge of STEM careers and earth sciences to create educational opportunities for students in the four-corner states.
Part of my work is cultivating community partnerships and facilitating STEM professional development linking research and education. That's why I'm proud to be a member of the Flagstaff STEM City Board of Directors.
The work we do at Flagstaff STEM City brings businesses, organizations, innovators, and educators together to ensure that our students are excited by STEM and consider pursuing careers in these fields. That, in turn, is good news for our STEM-based companies and research facilities, who need a pipeline of well-educated workers enthusiastic about STEM careers.
Anne Hamlin
Research Associate, Center for STEM Teaching and Learning
Northern Arizona University
Board Member, Flagstaff STEM City
ELEVATING PEOPLE AND PLACE THROUGH STEM
Local STEM Partner Spotlight
The Coconino Amateur Radio Club (CARC) is an organization of licensed amateur radio operators dedicated to community service and emergency preparedness for Coconino County and much of northern Arizona.
The club promotes readiness through training and education with an emphasis on communications within the county, state, and region. It collaborates with Coconino Community Emergency Management in times or need, providing communications through the local repeater system and distant locations via high frequency networks.
Often referred to as HAM radio communication, operators use home, mobile, and portable stations, mountain top repeater systems, MESH networks, voice, digital (or computer-based) communications, Morse Code, and even hand held radios.
CARC welcomes all community members – licensed or not – to attend and participate in its activities, and amateur radio license training is available.
To learn more, visit the club's website here.
Ways to Support Our Work
STEM City is a 501c(3) nonprofit organization, supported solely by grants, sponsorships and individual donations. Your donation to STEM City will help improve academic knowledge and achievement, leading to a locally grown workforce that is strong in innovation and 21st century work skills. Please join us as we work together to strengthen STEM literacy, promote STEM-related businesses, and sustain STEM initiatives.
Learn more about donating to STEM City here.
STEM City is grateful for the support of
Arizona Community Foundation of Flagstaff and Creative Flagstaff.


Copyright (C) 2023 Flagstaff STEM City. All rights reserved.
Category: General