The following statement regarding the death of George Floyd can be attributed to Sandra Diehl*, Coconino County Public Defender and Erika Arlington, Coconino County Legal Defender.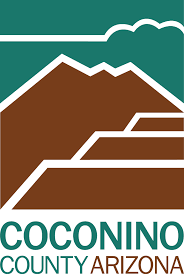 "A police officer killed George Floyd. That officer was the spear tip of the American Criminal Justice System. It is easy to say that police brutality has no place in this system. But when a system authorizes law enforcement to use lethal violence against the people over $20 or cigarettes or a toy gun or while they're asleep in their beds, it is incumbent on those working within that system to examine how their own actions propel the inexorable grind of the machinery of justice. When people of color talk about "systemic racism" they are not just talking about police violence. They are talking about the courts too. Mass incarceration and mass disenfranchisement require prosecutors, judges, and lawyers, including public defenders.
The massive, sustained protests across the country and globe and violent retaliation by police show that George Floyd's killing isn't about good and bad apples. They also show his death didn't happen in a vacuum. Gideon v. Wainwright promised every person a lawyer in 1963. At that time, the United States incarcerated a little over 100 people per 100,000 population. In the mid-80s, the incarceration rate began its meteoric climb to nearly 700 people per 100,000 population today. This means mass incarceration happened and is happening on our watch.
Despite frequent citations to due process and fairness and justice, our system legally immiserates poor, black, and brown people at astronomical rates and creates more and more pretexts for encounters like the one that cost George Floyd his life. Coconino County is not an exception: In 2015, non-white individuals represented 63% of the average daily jail population (i.e., individuals arrested and booked in by the Arizona Department of Public Safety, the Coconino County Sheriff's Office, the Flagstaff, Page, and Williams Police Departments, and federal law enforcement). Over 50% of the daily jail population was Native American. Yet, Native Americans comprised just 27% of Coconino County's population.
In the same year, Black individuals were booked at rates two and one-half times higher than the county's population percentage and stayed in jail on average nearly three weeks longer than whites charged with similar offenses. In contrast, while whites accounted for 62.8% of the county's population, they accounted for only 37% of county jail bookings. In 2019, Black individuals were arrested by the Flagstaff Police Department (FPD) at over twice the city's population percentage and Native Americans were arrested at over six times the city's population percentage. Conversely, whites make up 78% of the city's population, yet only accounted for 35% of FPD's 2019 arrests – under half of the city's population percentage. "Systemic racism" is here, whether we choose to look or not.
The Coconino County Legal Defender and Public Defender Offices condemn the killing of George Floyd and stand against police violence in all its forms. But no part of the criminal justice system should escape scrutiny. Our offices therefore commit not only to upholding our clients' legal rights but to advocating for their humanity. A system of justice that resembles a system of retribution, extraction, and disenfranchisement is unacceptable. Only a culture of justice—one built on peace, not coercion; dignity, not denigration—will do."
Sandra Diehl is a board member of the Coconino Coalition for Children & Youth.
Category: General