By Hank Stephenson • Arizona Daily Star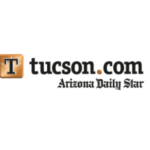 Having already blown its original deadline to award schools A through F letter-grade ratings for this year, the Arizona State Board of Education plans to vote to extend the timeline.
The board on Monday, Aug. 28, will vote on a new timeline to issue the letter grades, giving board members another month to refine the formula used to calculate the grades.
The A through F labels have been on hiatus since Arizona switched from the AIMS assessment to the more difficult AzMERIT standardized test.
Category: Education