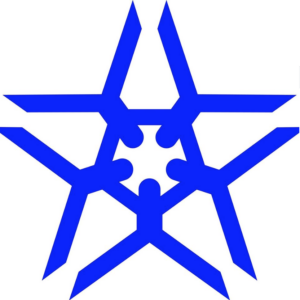 By the STAR School
FLAGSTAFF — The STAR School is looking for a dedicated full-time School Counselor / Youth Advocate to serve our Pre-K through 8th grade students. This position will be funded with a newly awarded grant (School Climate Transformation Grant) from the Department of Education for the next 5 years. Details below:
Guidance Counselor / Youth Advocate
The STAR School
– Flagstaff, AZ 86004
$50,000 – $55,000 a year
The School Counselor is expected to do:
· Be a fully contributing member of the team implementing the goals and objectives of the grant
· Demonstrate a comprehensive understanding of what it means to be a trauma informed school and enthusiasm for helping guide the school to be fully trauma informed.
· Demonstrate the knowledge and ability to use techniques that help children at the school reduce the damaging effects of trauma
· Provide counseling services to students as needed
· Assist in the implementation of School Wide Positive Behavioral Interventions and Supports that are culturally responsive and congruent with STAR School values
· Assist in training staff in various evidence-based programs to be implemented as part of this grant
· Demonstrate willingness to be trained in the Neurosequential Model of Theraputics (NMT) and become a certified trainer in NMT.
Applicant requirements:
· Bachelor's degree in a relevant field
· Masters degree in Counseling
· Knowledge of and previous experience counseling students in a high needs setting
· Evidence of ability to work effectively collaboratively with staff, parents and students
· Upon hire, DPS Fingerprint Clearance Card required
Preferred:
· Licensed Professional Counseling certificate
Knowledge and/or experience of Navajo culture
We offer:
Competitive Salary (This is a grant funded position for 5 years with pre-determined salary amounts)
Medical/Dental/Vision Benefits;
401(k) Retirement plan;*
Paid sick and personal leave, and paid federal holidays;
Paid 2 week intersessions in fall, winter, and spring;
Free breakfast and lunch for all students and employees, prepared on-site.
To apply, send a Letter of Interest and current Resume to the STAR School. Please include the position to which you are applying in the subject line.
Qualified applicants will be contacted for an interview.
The STAR (Service to All Relations) School is an off-grid, solar and wind powered public charter elementary school located 25 miles east of Flagstaff, Arizona, near the Southwest corner of the Navajo Nation. Founded in 2001, the school currently serves about 130 students from preschool through grade 8 who live in a large rural area that includes Leupp, Tolani Lake, and parts of Flagstaff.
The STAR School's vision is to create a joyful learning community in which members develop the character, skills and attitudes for understanding themselves, living in balance, and serving all our relations. Drawing on foundational values of the Native American cultures, the school focuses on practicing the 4 Rs: Respect, Relationship, Responsibility, and Reasoning with one another and with the surrounding environment. STAR also believes STEM education is important and that students should learn how to work together to apply STEM knowledge to help solve problems in the surrounding communities.
Job Type: Full-time
Salary: $50,000.00 to $55,000.00 /year
Experience:
relevant: 3 years (Preferred)
Work Location:
Benefits:
Health insurance
Dental insurance
Vision insurance
Retirement plan
Paid time off
Professional development assistance
Tuition reimbursement
Pay Frequency:
Bi weekly or Twice monthly
Please see related story: