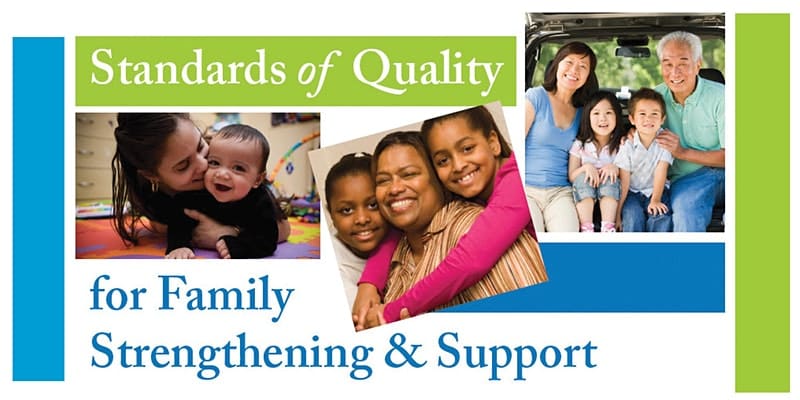 By the Family Involvement Center & First Things First
Standards of Quality for Family Strengthening & Support training will be held online at 9 a.m. Jan. 11 and 1 p.m. Jan. 12 MST.
The nationally adopted standards are used by Family Resource Centers, Community-Based Organizations, Child- and Family-Serving Federal Agencies, Foundations, and others as a tool for planning, providing, and assessing quality practice. Funded by First Things First, this free certification training details how the Standards can enhance work with families. Whether you're setting up a new program or strengthening an existing one, the Standards provide a blueprint for designing and implementing best practices.
You'll discover:
• How managers, direct service staff, and families can work together to develop and sustain quality programs
• How you can work with families most effectively
• What it means to be a quality family service provider
Staff who attend will want to bring this information back to their agencies as Executive Directors, Managers, Coordinators, and Direct Service Staff, all have key roles in implementing the Standards.
Click here to register or more information.
Category: Education, Educational Opportunities, Events, Programs, Resources