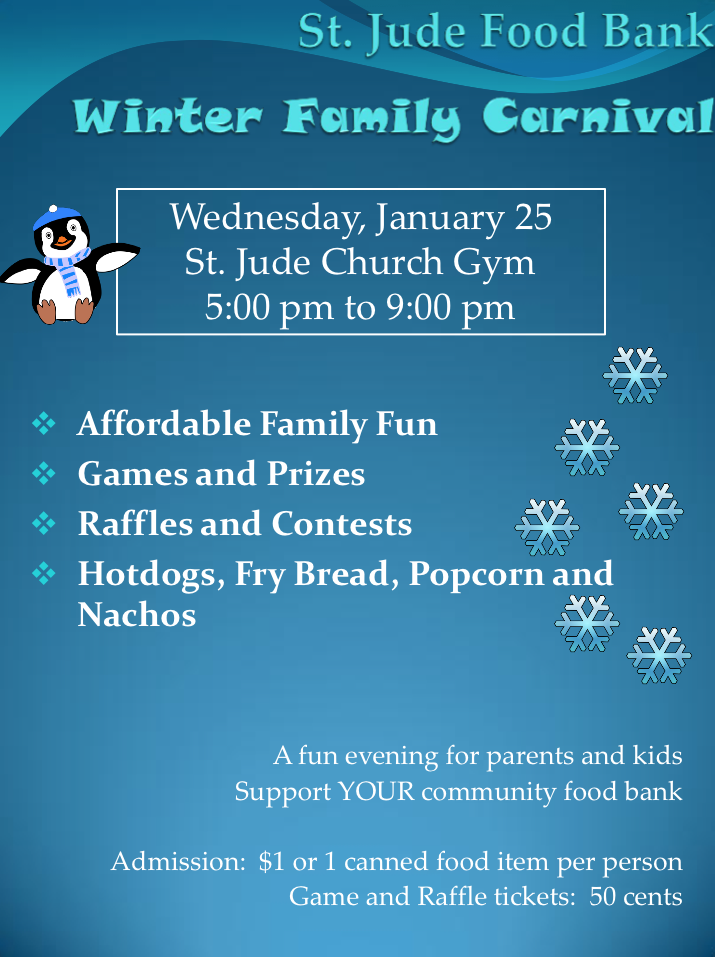 St. Jude Food Bank will hold a Winter Family Carnival from 5 to 9 p.m. Wednesday, Jan. 25 at the St. Jude Church Gym, Tuba City.
A fun evening for parents and kids, which includes games and prizes, raffles and contests, hot dogs, fry bread, popcorn and nachos.
Admission is $1 or one canned food item per person. Game and raffle tickets are 50 cents.
Category: Child Welfare, Events