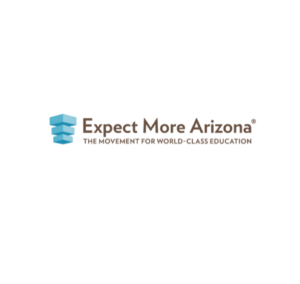 By Expect More Arizona
This month, we are providing content focused on our recent K-12 Teacher Survey phase one results, as well as our Vote 4 Education campaign with the primary election coming up on August 4, 2020. Additionally, we have two recent blogs highlighting how school staff were still hard at work during school closures as well as a recap of 2020 legislative session.
Access all the content each month here: ExpectMoreArizona.org/communications
JUNE CONTENT NOW AVAILABLE!
Arizona Teachers Weigh in on Past and Future Impacts of COVID-19
Expect More Arizona, in partnership with the Arizona State Board of Education, conducted a survey of K-12 teachers to find out how the COVID-19 pandemic impacted teaching in spring 2020 and learn about their concerns for the upcoming school year. The goal was to hear from Arizona teachers in traditional public and charter schools about what's worked, what hasn't worked, and what advice teachers have for Arizona education policymakers. The response rate was overwhelming. Nearly 11,000 teachers from across the state completed the survey. We will be releasing data in phases, beginning with answers to important questions related to the start of the 2020-21 school year. Help us share the results and elevate teacher voices!
Vote 4 Education
As voters, our students are counting on us to make sure education is a top priority for our elected leaders. We've made it simple to study up, speak up and show up! Check out the Vote 4 Education section of our website to find questions to ask candidates on education topics, access a list of key election dates and deadlines, learn how your vote makes a difference, as well as register to vote, update your voter registration, or request a vote-by-mail ballot.
Recent Blogs
Opportunity To Take Action
The costs associated with keeping schools healthy and safe will be substantial. Personal protective equipment, cleaning supplies, custodial services, and additional supplies so students don't have to share are just a fraction of the new expenses schools will have find funding for, and at a time when budgets are already tight. You can help by emailing your legislators today and encouraging them to protect existing K-12 education funding and to consider short- and long-term options to increase revenue to support teachers and students. Take Action Now and ask your network to do the same: actnow.io/znvl9aO.
Expect More Excellence Tour