On July 30, 2014 at the Mid-Year Networking Meeting and Lunch hosted by Coconino County Board of Supervisor, Lena Fowler, individuals were recognized for their public service.
Sister Margaret Brown, St. Jude Food Bank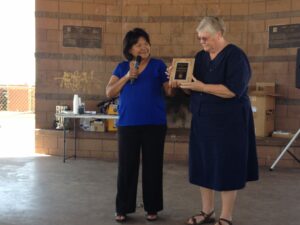 Loreal Scott, County Supervisor Lena Fowler's Office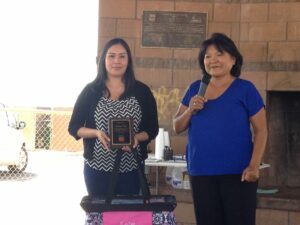 National Public Service Award Recipients:
Brooke Canyon, Coconino County Public Health Service District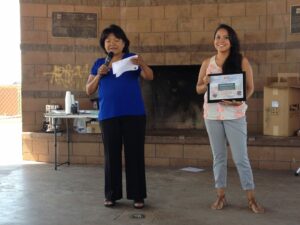 Miranda Keetso, Coconino County Board of Supervisors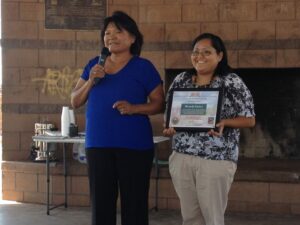 CCC&Y joins Supervisor Fowler in thanking these wonderful professionals for their dedicated service to the citizens of Coconino County!
Why Attend Networking Meetings?
Supervisor Fowler hosts a monthly networking meeting in Tuba City on the second Wednesday of each month from 10-noon MDT. All are welcome!
Network with all community offices, agencies, departments, businesses, non-profit organizations and churches.
Share information, updates & announcements.
Plan fun & beneficial community events, workshops & committees.
Bring your business cards, program brochures, along with your dynamic personality.
This is a free event open to the public.
ALL ARE WELCOME!
Hosted by: Coconino County Supervisor Lena Fowler
Phone: 928.283.4518
lfowler@coconino.az.gov | http://www.coconino.az.gov