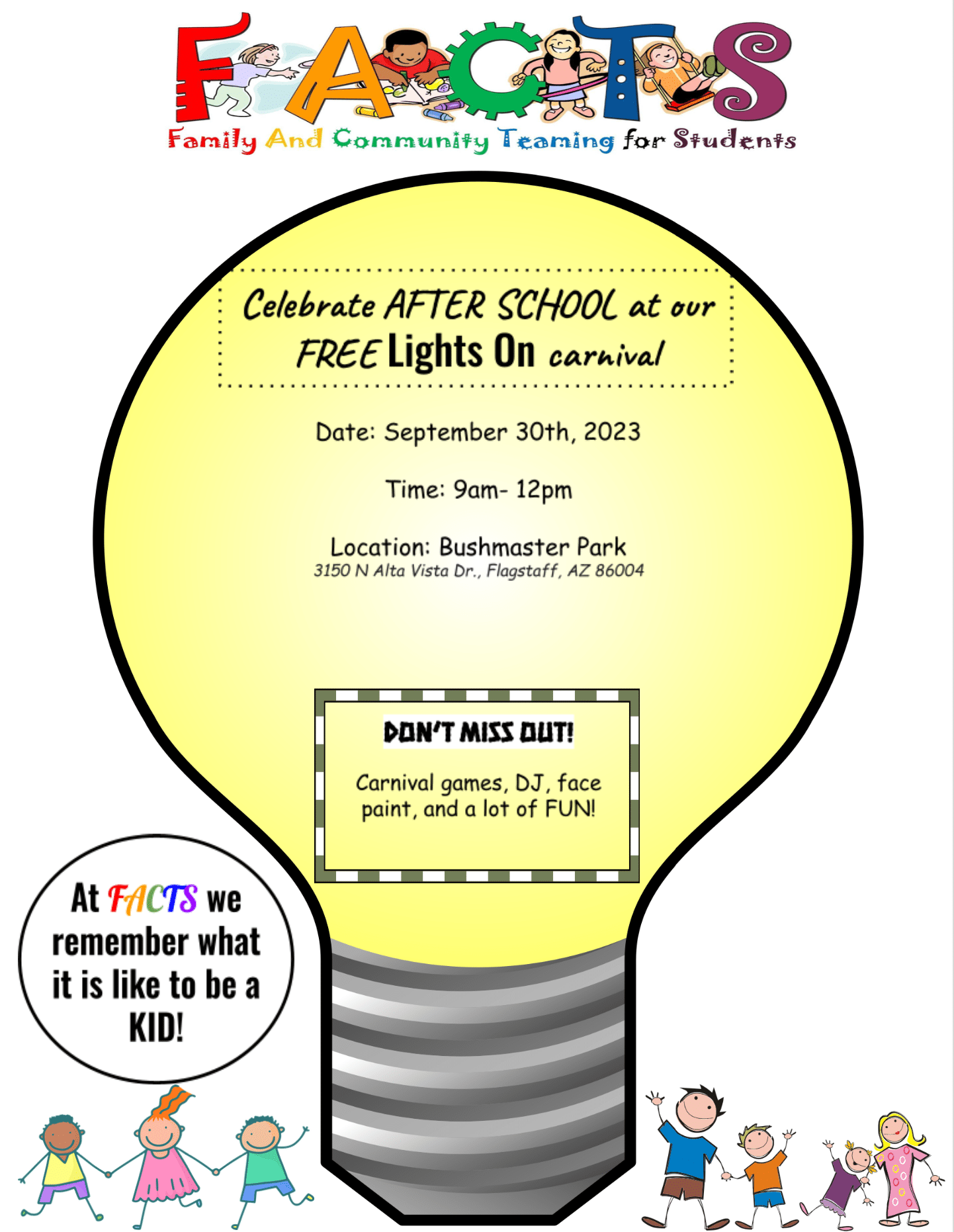 By the Flagstaff Unified School District
FACTS will celebrate AFTER SCHOOL at our free "Lights On" carnival from 9 a.m. to noon Saturday, Sept. 30, 2023 at Bushmaster Park, 3150 N. Alta Vista Drive, Flagstaff.
The celebration recognizes the importance of after-school programs. There will be carnival games, DJ, faceprinting and a lot of fun.
Click here for more information on FACTS
Category: Education, Educational Opportunities, Events, Programs, Resources