We are excited to bring together foster care advocates, educators, and professionals from across the state to share ideas, best practices, and insights on how to improve the educational outcomes of children in foster care for our Inaugural 2023 FosterEd Foster Care Education Conference!
Join us for keynote speakers, panel discussions, and interactive workshops on various topics, including trauma-informed teaching, academic support for foster youth, and advocacy for educational rights. Attendees will have the opportunity to connect with peers, network with experts in the field, and gain valuable knowledge and resources to help them better serve the needs of children in foster care.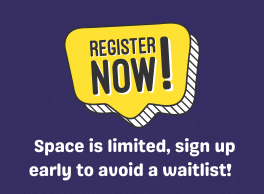 Whether you're a foster parent, educator, social worker, advocate, or simply interested in learning more about foster care, this conference is a must-attend event for anyone interested in improving the educational experiences of children in foster care. Register now to secure your spot!
Wednesday, September 27, 2023: In-Person Pre-Conference from 8:30 am to 1:30 pm at South Mountain Community College Student Union Conference Center. Seating is limited, so register early to avoid a waiting list! There will be an option to join the live stream of this event.
Thursday, September 28, 2023: Join us virtually from the comfort of your home or office from 8:00 am to 4:15 pm via Zoom.
This conference is offered for free and certificates of attendance will be provided to those who attend one or both days. We can't wait to see you this September. If you have any questions, please email foster-ed-events@youthlaw.org.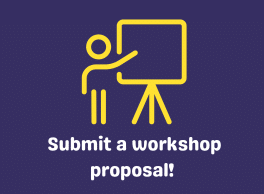 We are seeking workshop proposals that:
are designed to be presented virtually and in person
are engaging and optimal for adult learning
build the capacity of professionals to support young people in foster care and their education
address the needs and experiences of youth living in rural parts of Arizona
explicitly address the needs and experiences of Black and Indigenous youth in foster care
include and center the voices of young people impacted by the education and child welfare systems
discusses how relationships between child welfare and early childhood systems are linked to positive outcomes for children and families
address the needs and experiences of dually adjudicated youth and parenting and pregnant youth
and more! We want to hear about your expertise, ideas, research, and knowledge.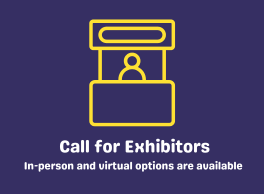 Are you interested in sharing your products, services, and resources with attendees during the virtual conference and or in person? Exhibitors who would like to table in person at SMCC will be provided a table, a tablecloth, and two chairs. Virtual exhibitors will have access to a full profile page that includes a photo/logo, company info, and access to share links. The deadline to submit exhibitor and tabling requests is Friday, July 7, 2023.
Important Dates and Deadlines
Monday, June 5, 2023: Call for workshop proposals and conference registration opens
Monday, July 10, 2023: Proposal applications and Exhibitor requests close
Monday, July 31, 2023: Presentation selections are announced
Monday, September 15, 2023: All presentation materials are due to FosterEd by 5:00 pm MST.
Help us spread the word, and forward this email to a colleague or friend!
Category: Education, Educational Opportunities, Events, Programs, Resources