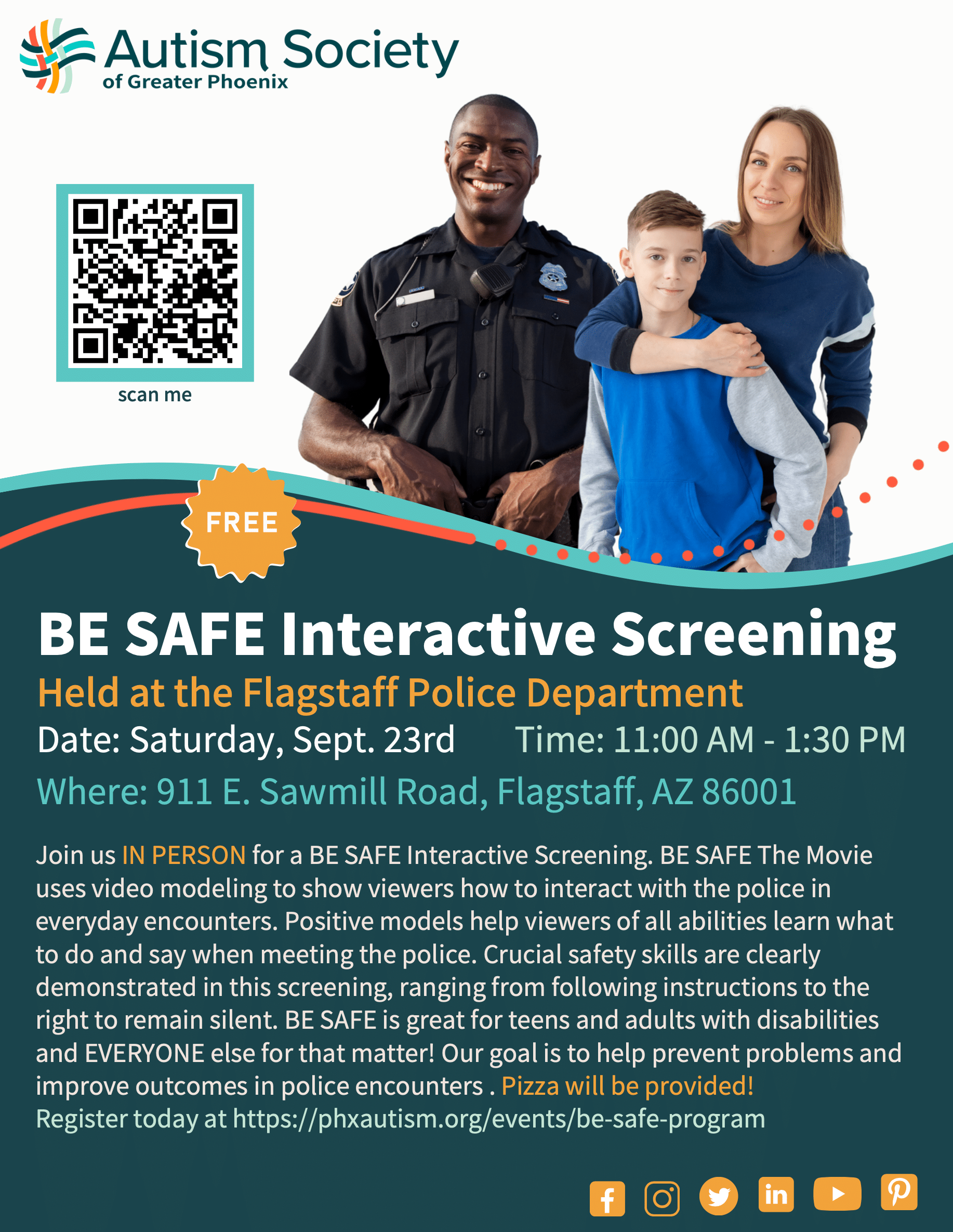 By the Autism Society of Greater Phoenix
The FREE "BE SAFE Interactive Screening" will be held at Flagstaff Police Dept. will be held at 11 a.m. to 1:30 p.m. Saturday, Sept. 23 at 911 E. Sawmill Road, Flagstaff.
Join us IN PERSON for a BE SAFE Interactive Screening. BE SAFE The Movie uses video modeling to show viewers how to interact with the police in everyday encounters. Positive models help viewers of all abilities learn what to do and say when meeting the police. Crucial safety skills are clearly demonstrated in this screening, ranging from following instructions to the right to remain silent. BE SAFE is great for teens and adults with disabilities and EVERYONE else for that matter! Our goal is to help prevent problems and improve outcomes in police encounters. Pizza will be provided!
Register today at https://phxautism.org/events/be-safe-program