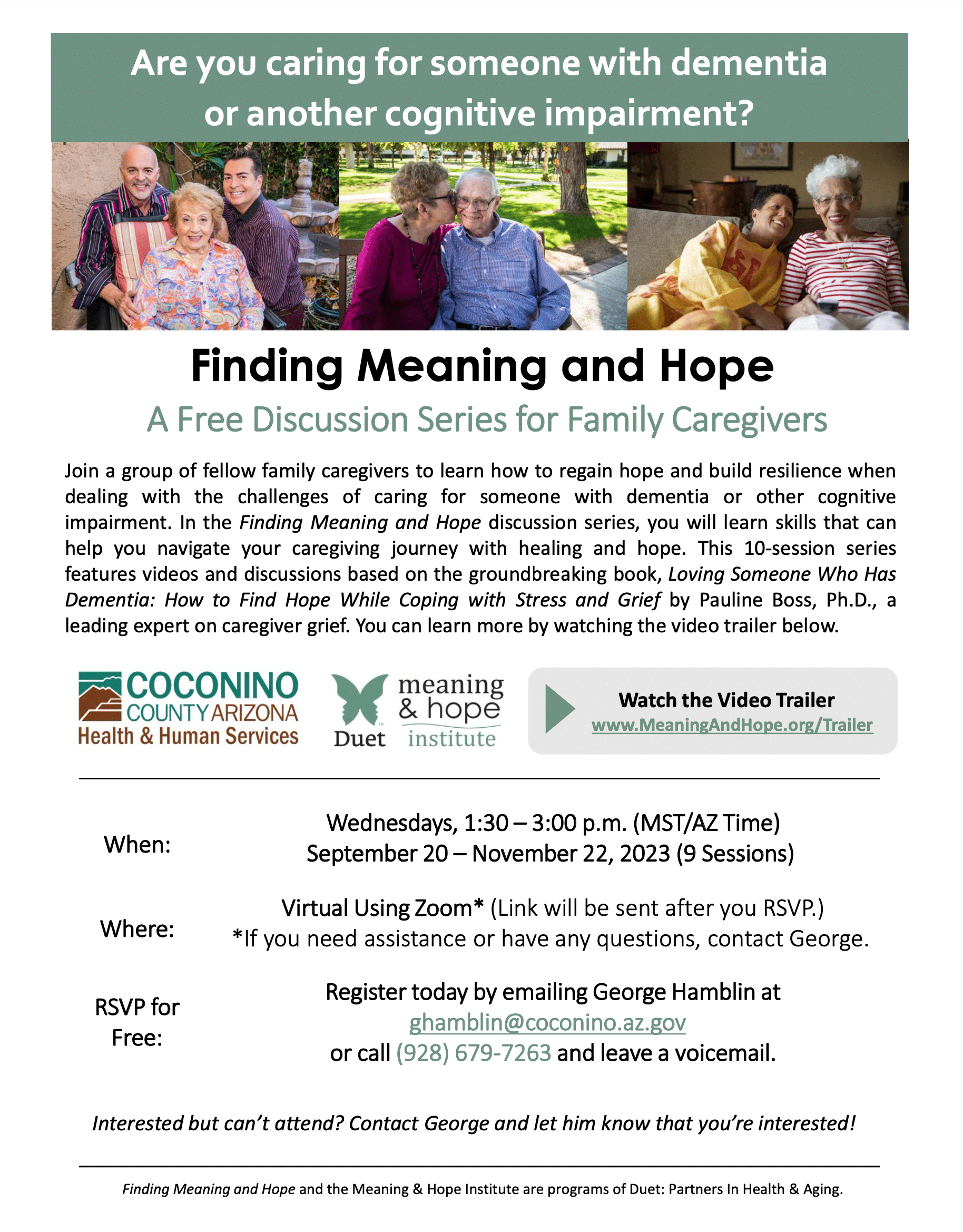 By Coconino County Health and Human Services
Coconino County Health and Human Services will be offering the Finding Meaning and Hope Video Discussion Series for Caregivers starting Wednesday, September 20th – November 22nd. The series will be held weekly from 1:30-3 pm, via zoom, and it is FREE.
Finding Meaning and Hope features videos and discussion based on the book, Loving Someone Who Has Dementia: How to Find Hope While Coping with Stress and Grief by Pauline Boss, Ph.D. In addition, we offer participants a FREE copy of the book (books must be physically collected at our office at 2625 N King St, Flagstaff, AZ, 86005 – books cannot be mailed).
A zoom link will be provided upon registration. Please contact George Hamblin to register or with additional questions: (928)679-7263 or ghamblin@coconino.az.gov .
Click on the image for more information.
Category: Education, Educational Opportunities, Events, Health, Programs, Resources