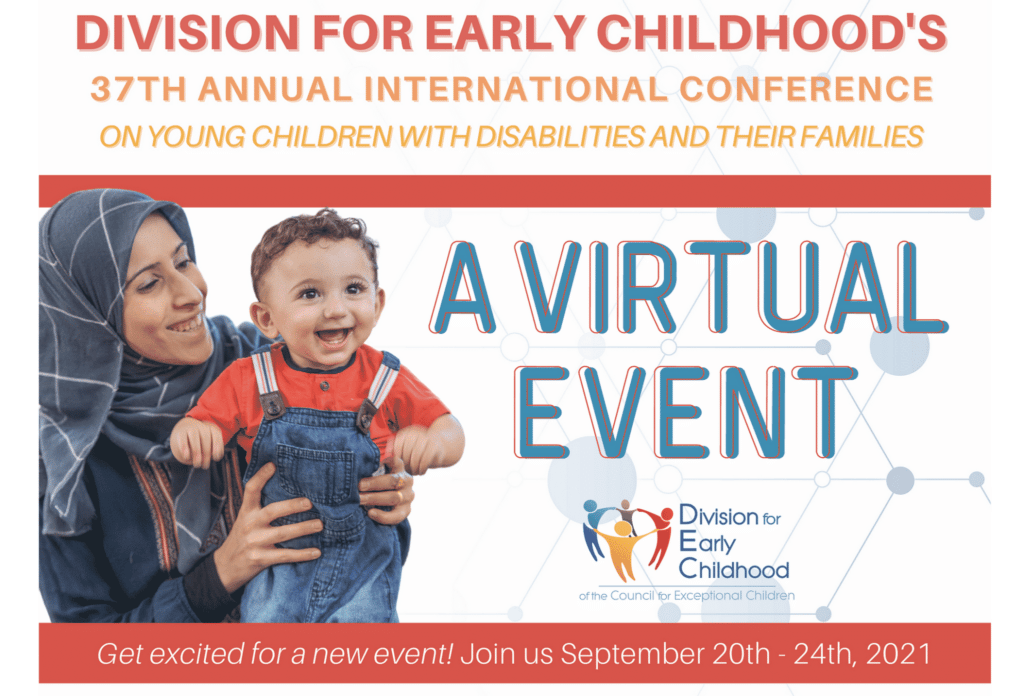 By the Division for Early Childhood
The Division for Early Childhood will present a two-part Special Federal Event )37th annual International Conference on Young Children with Disabilities and their families) from 1:30 to 2:45 p.m. (EST) Sept. 20, 2021. This two-part event is free to attend. Everyone, conference attendees and non-attendees alike, please register here to attend live OR register to receive the recordings!
Join this panel to hear from our new federal leadership as they discuss priorities and plans to achieve equitable early learning opportunities through high-quality early childhood programs and services to support positive outcomes for young children and their families.
Moderator – Dr. LaShorage Shaffer – DEC Executive Board
Please join DEC in welcoming:
Miriam Calderon, Deputy Assistant Secretary, Policy and Early Learning, Office of Elementary and Secondary Education (OESE)
Dr. Ruth Friedman, Director, Office of Child Care (OCC)
Dr. Bernadine Futrell, Director, Office of Head Start (OHS)
Katie Hamm, Deputy Assistant Secretary for Early Childhood Development, Office of Early Childhood Development (ECD)
Katherine "Katy" Neas, Deputy Assistant Secretary and Acting Assistant Secretary of the Office of Special Education Programs and Rehabilitative Services (OSERS)
Category: Child Welfare, Health, Programs, Resources