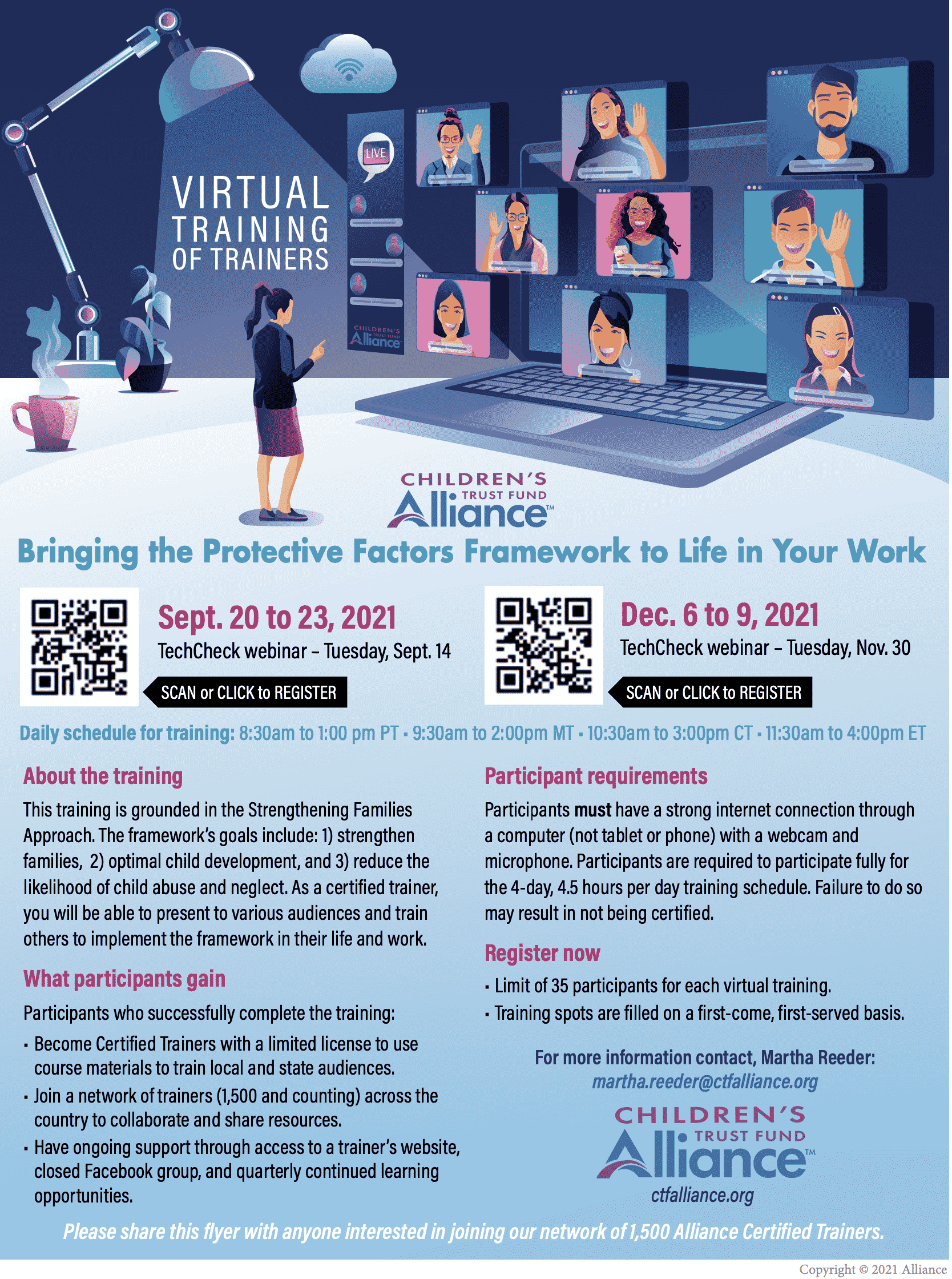 By the Children's Trust Fund Alliance
The Children's Trust Fund Alliance will present "Bringing the Protective Factors Framework to Life in Your Work" on Dec. 6-9.
About the training
This training is grounded in the Strengthening Families Approach. The framework's goals include: 1) strengthen families, 2) optimal child development, and 3) reduce the likelihood of child abuse and neglect. As a certified trainer, you will be able to present to various audiences and train others to implement the framework in their life and work.
What participants gain
Participants who successfully complete the training:
Become Certified Trainers with a limited license to use course materials to train local and state audiences.
Join a network of trainers (1,500 and counting) across the country to collaborate and share resources.
Participant requirements
Participants must have a strong internet connection through a computer (not tablet or phone) with a webcam and microphone. Participants are required to participate fully for the 4-day, 4.5 hours per day training schedule. Failure to do so may result in not being certified.
Register now
• Limit of 35 participants for each virtual training.
• Training spots are filled on a first-come, first-served basis.
For more information contact, Martha Reeder:
• Have ongoing support through access to a trainer's website, closed Facebook group, and quarterly continued learning opportunities.
Category: Child Welfare, Events, Health, Programs, Resources