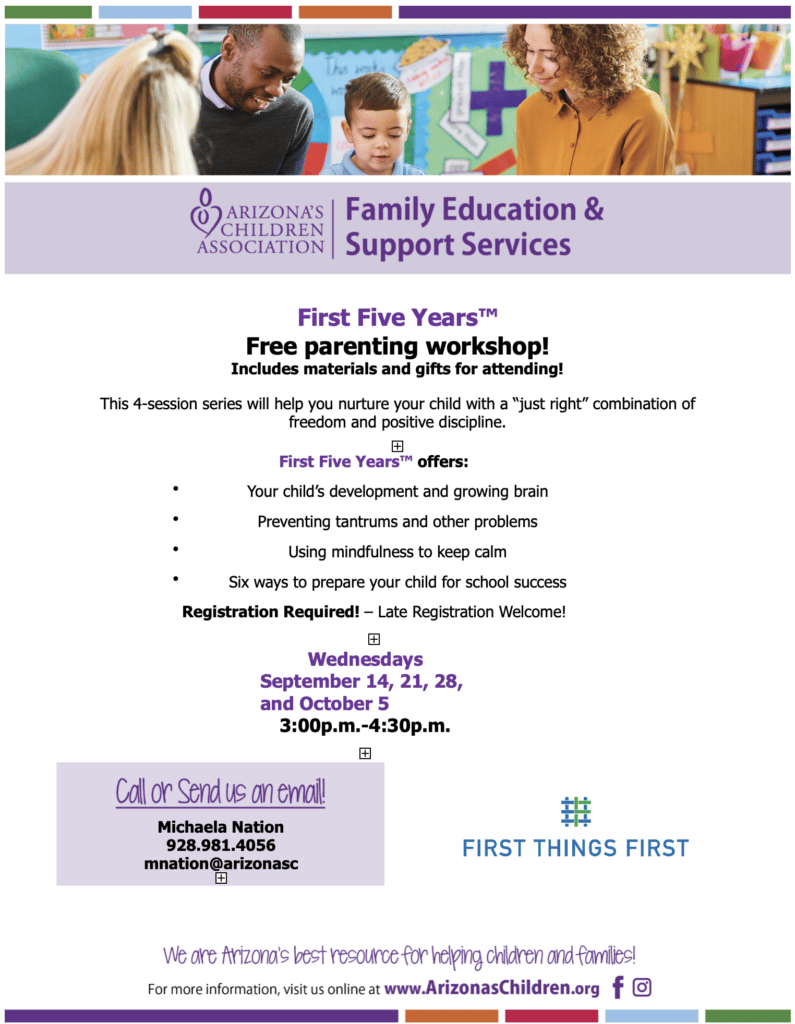 By the Arizona's Children Association
The Arizona's Children Association Family Education & Support Services will present "First Five Years" free parenting workshop from 3 to 4:30 p.m. Wednesday, Oct. 5.
Includes materials and gifts for attending!
This 4-session series will help you nurture your child with a "just right" combination of freedom and positive discipline.
Participate in First Five YearsTM and learn:
 Your child's development and growing brain
 Preventing tantrums and other problems
 Using mindfulness to keep calm
 Six ways to prepare your child for school success
For parents and caregivers of children birth to 3 years. Free & open to the public
Registration required — Late registration welcome!
To register, please call Michaela Nation at 928-981-4056 or send an email to mnation@arizonachildren.org
Category: Education, Educational Opportunities, Events, Programs, Resources