Presented by Willow Bend Environmental Education Center at Willow Bend Environmental Education Center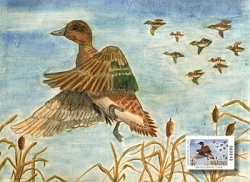 Saturday, June 3, 2017 8 am – 1 pm
Join Willow Bend, Northern Arizona Audubon Society, Rocky Mountain Research Station, AZ Watchable Wildlife Experience, Junior Duck Stamp, and other partners on June 3rd for a Science Saturday event that's all about birds!
The event will begin earlier than usual with a bird viewing hike. We will meet at Willow Bend at 8am and hike to the Rio wetlands and back (2 mile loop). The guided hike will be led Northern Arizona Audubon Society. Then, join us at Willow Bend at 9am for hands on activities, bird displays, interactive games, and a beautiful art exhibition from Arizona Junior Duck Stamp Contest winners and local artists Julia and David Williams.
Event is free, suitable for all ages, and open to the public.  
Willow Bend Environmental Education Center
703 East Sawmill Road
Flagstaff, AZ86001
Category: Education, Educational Opportunities, Events