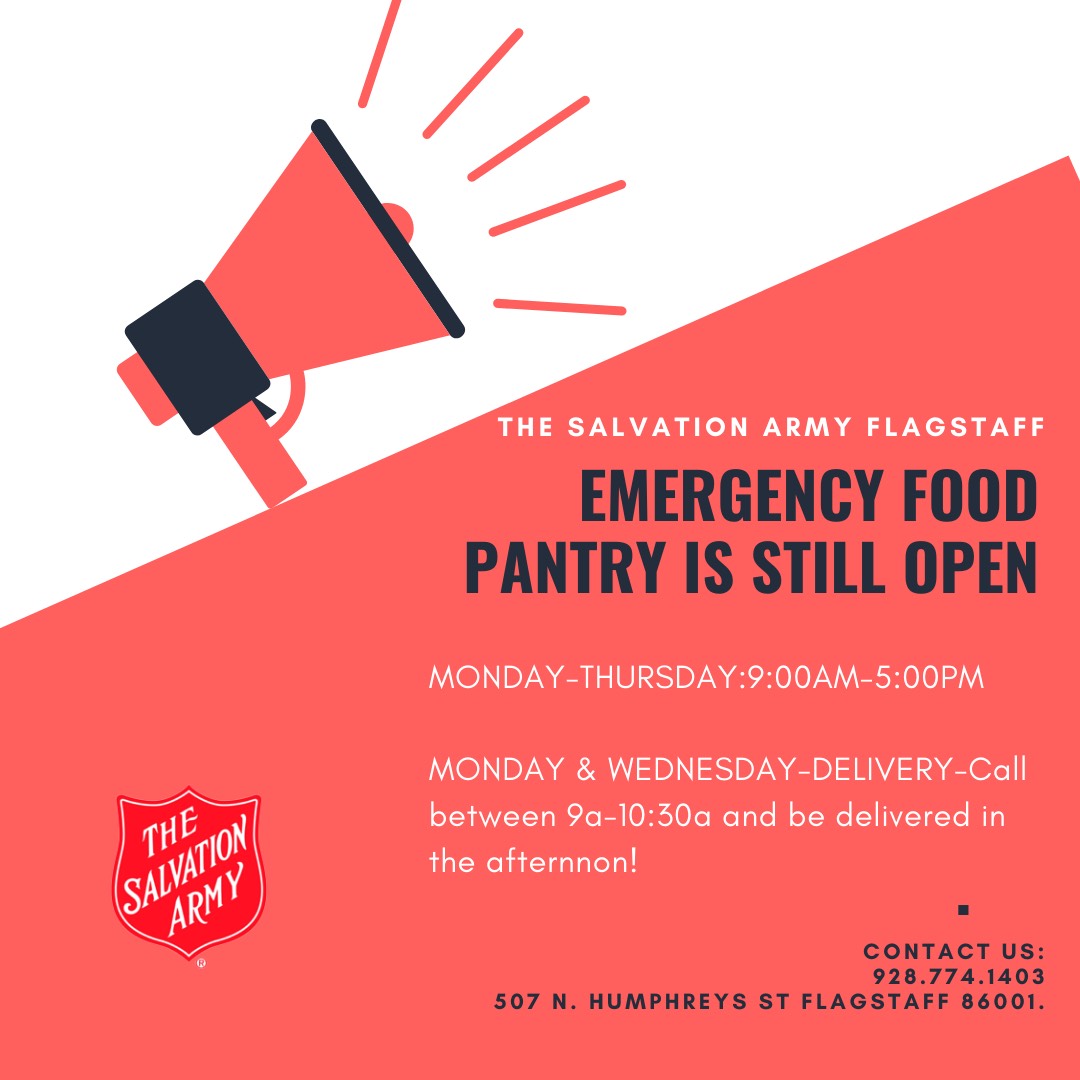 FLAGSTAFF — The Salvation Army food pantry is STILL open! We have added delivery.
We understand that many families are facing the difficult decision of whether to go out in search of needed supplies or stay safe at home. We're here to help, and are offering no-contact deliveries of items to residents.
Please call Monday or Wednesday between 9:00a-10:30a for delivery in the afternoon — 928-774-1403.
You can also fill out this form:
Category: Child Welfare, Programs, Resources