By Native Americans for Community Action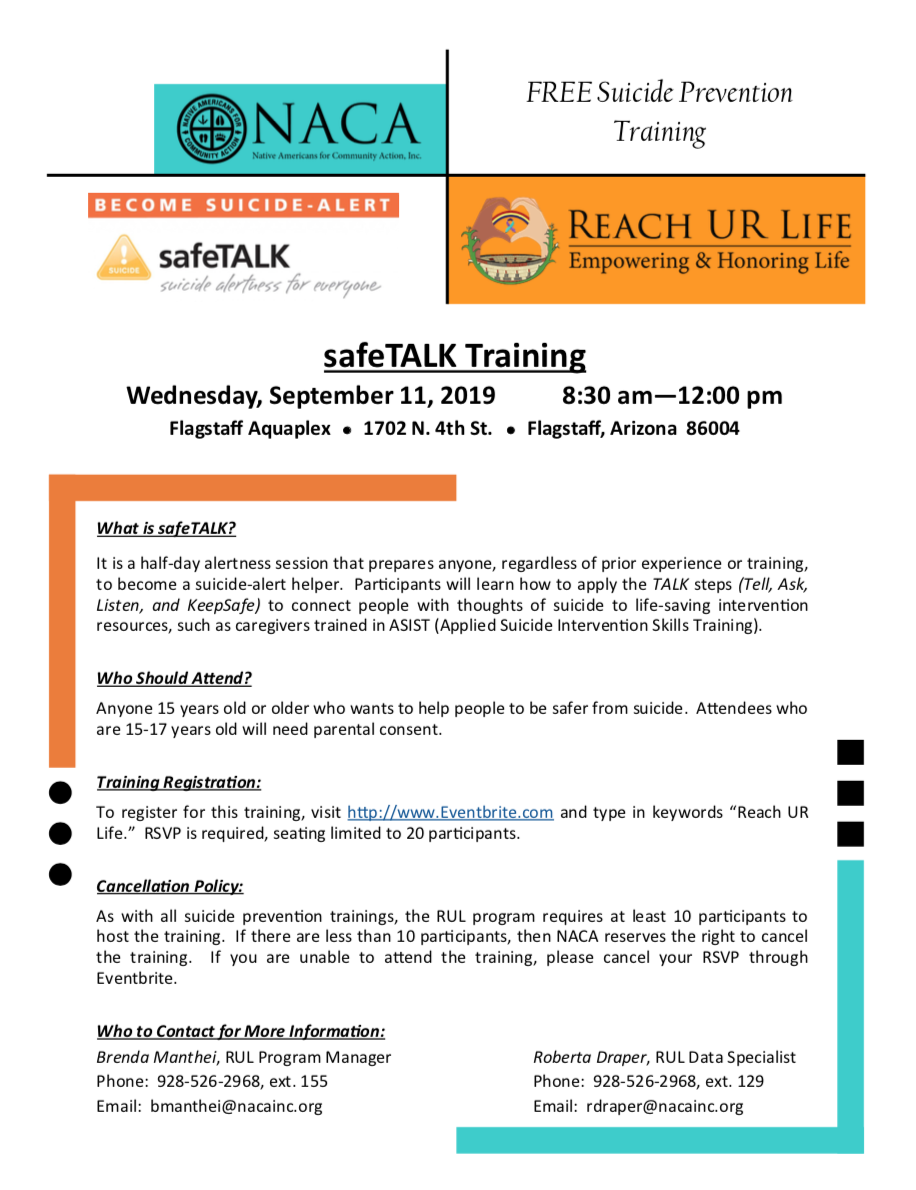 FLAGSTAFF — safeTalk, a free Suicide Prevention Training, will be held from 8:30 a.m. to noon Wednesday, Sept. 11 at the Flagstaff Aquaplex, 1702 N. 4th St., Flagstaff.
safeTalk is a half-day alertness session that prepares anyone, regardless of prior experience or training, to become a suicide-alert helper. Participants will learn how to apply the TALK steps (Tell, Ask, Listen, and KeepSafe) to connect people with thoughts of suicide to life-saving intervention resources, such as caregivers trained in ASIST (Applied Suicide Intervention Skills Training).
Anyone 15 years old or older who wants to help people to be safer from suicide. Attendees who are 15-17 years old will need parental consent should attend.
Contact Brenda Manthei, RUL Program Manager, at 928-526-2968, ext. 155, bmanthei@nacainc.org or click on flyer for more information.
Category: Education, Educational Opportunities, Programs, Resources