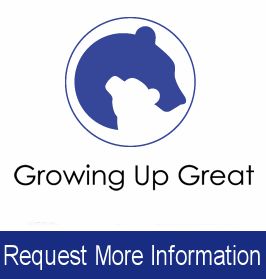 By the Association for Supportive Child Care
Reservations accepted for Spring 2017 Growing Up Great class series at Page Library.
Topics include:
Developing a loving relationship
Communicating and positive discipline
Ages and stages
Language and reading skills
Caregiver resources
Growing Up Great offers:
Play and learn with your child (birth to five)
Series of five classes
On-site child care provided
Receive a children's book at each class
The Growing Up Great Parent Education program serves rural Northern Arizona and provides education and support to parents to help their children ages birth to five grow up to be socially, emotionally and cognitively ready to achieve in school and life.
The evidence-based Growing Great Kids and Growing Great Families curriculum provides session structure. Parents participate in interactive sessions with other parents for half the class and practice skills with their children during play sessions the second half of the class. Upon completion of the seven session series parents receive a personalized incentive to benefit their family. Referrals to local resources are made as needed.
Presented by the Association for Supportive Child Care and funded by First Things First.
Contact Sondra Soter at 928-429-3027 or ssoter@asccaz.org
Category: Child Welfare, Educational Opportunities, Events