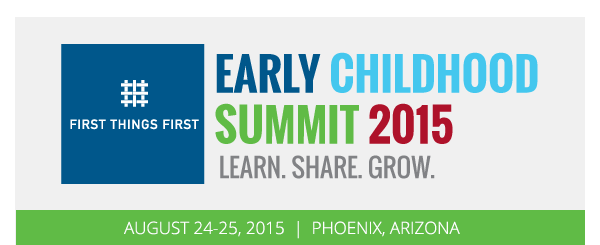 Early registration is now open for the First Things First Early Childhood Summit 2015.
The Summit is a unique opportunity for early childhood professionals, stakeholders and supporters to meet, learn and share strategies that help kids be ready for school and set for life. Register now at a reduced rate. Here's a preview:
Visit summit.azftf.gov to learn more, or click the button below to register. We look forward to seeing you in August.