By Ricardo Cano • The Republic / azcentral.com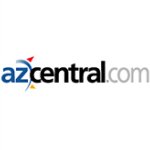 Arizona teachers will return to the Capitol on Saturday for a rally, a month after tens of thousands of educators walked out of class and flooded Arizona's statehouse for six school days.
This time, teachers are rallying to collect signatures for a proposed ballot measure that would bring in $690 million in additional education funding by raising income taxes on Arizona's wealthiest residents.
Saturday will be the first gathering since the historic April 26 walkout that impacted more than 850,000 students and changed the course of state budget discussions.
…Read the full article HERE
See related stories here:
Category: Education