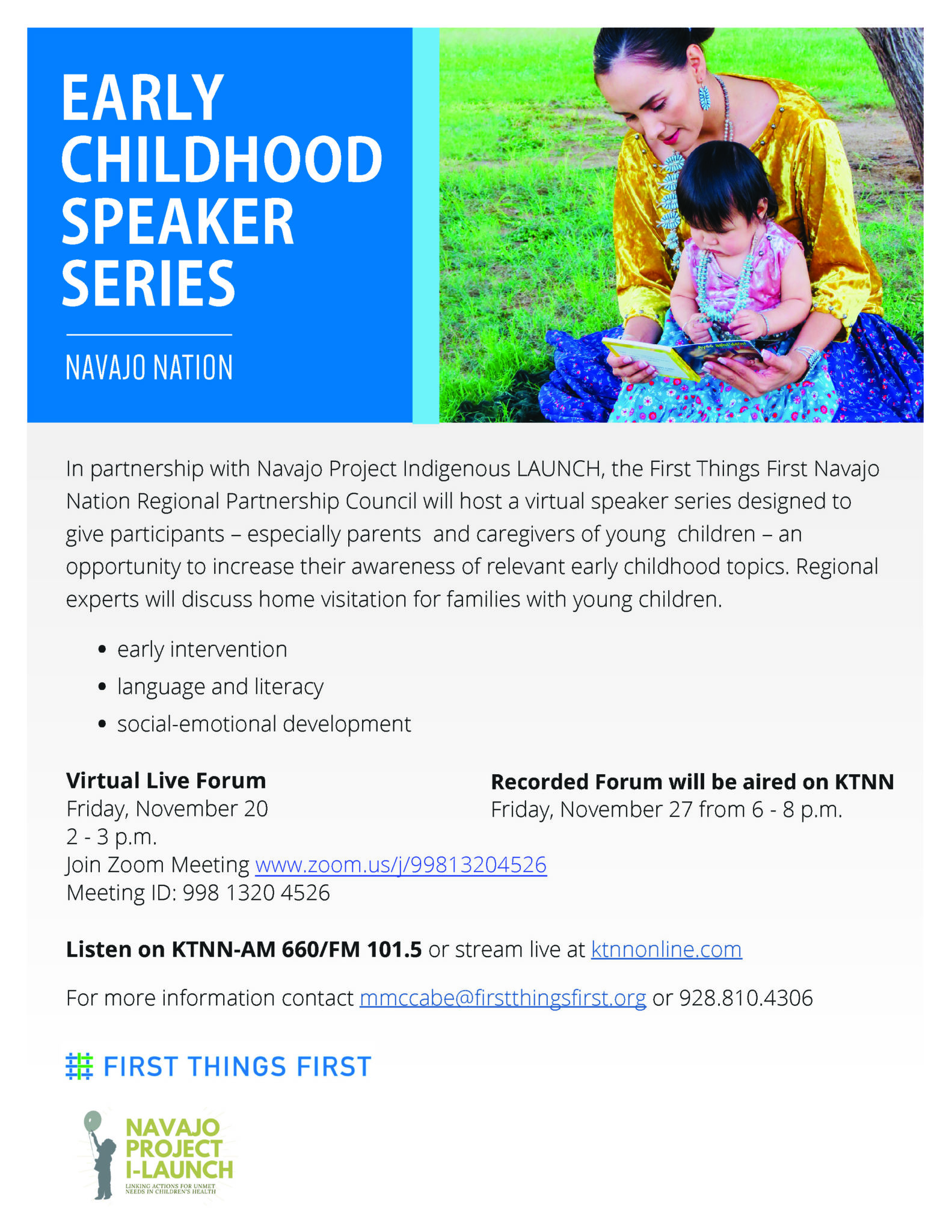 NAVAJO NATION — In partnership with Navajo Project Indigenious LAUNCH, the First Things First Navajo Nation Regional Partnership Council hosted a virtual forum, designed to give participants – especially parents and caregivers of young children – an opportunity to increase their awareness of relevant early childhood topics. A regional expert will discuss mental well being for families with young children.
Topics included:
early intervention
language and literacy
social-emotional development
Virtual Live Facebook Forum
The forum was held on Nov. 20.
The recorded Forum will be aired from 6 to 8 p.m. Friday, Nov. 27 on KTNN
Listen to KTNN-AM 660/FM 101.5 or stream live at ktnnonline.com
For more information contact mmccabe@firstthingsfirst.org or 928.810.4306
Category: Child Welfare, Education, Events, Programs, Resources