By Native Americans for Community Action
The Reach UR Life Suicide Prevention program is offering FREE suicide prevention trainings – safeTALK (Dec. 1), ASIST (Dec. 7-8)
The registration link for each training is included in this message. LIMITED registrations available for ASIST; should registrations fill up, your name can be added to a wait-list. If you are interested in ASIST, please register with the intent that you will be attending the training. Please see attached flyers for additional training information.
NACA Policy: HR 419 Early Identification, Assessment and Management of Suicide Risk (Part 11) – All NACA employees and new hires must receive mandatory training in suicide alertness through the safeTALK every year and Applied Suicide Intervention Skills Training (ASIST) every two years as determined by their supervisor.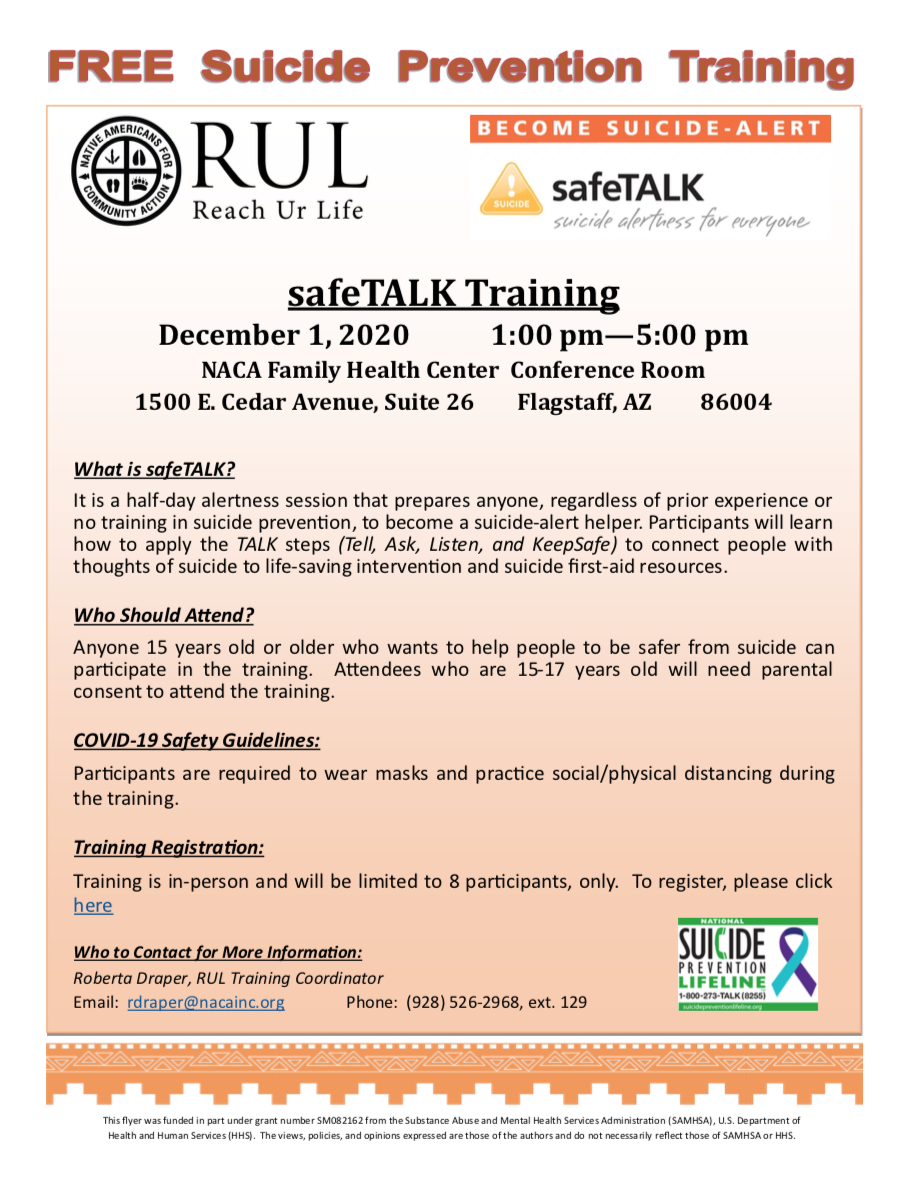 safeTALK
December 1, 2020
1:00 pm – 5:00 pm
NACA Family Health Center Conference Center
1500 E. Cedar Avenue, Suite 26; Flagstaff, AZ 86004
Instructor: Roberta Draper (NACA)
To register for the safeTALK training, click here:
ASIST (Applied Suicide Intervention Skills Training)
December 7-8, 2020
8:00 am – 5:00 pm
High Country Conference Center
201 W. Butler Avenue; Flagstaff, AZ 86001
Instructors: Brenda Manthei (NACA) and Laurel Sekakuku
(Lunch will be provided to participants for each day of the training)
To register for the ASIST program, click here:
Click on images for more information.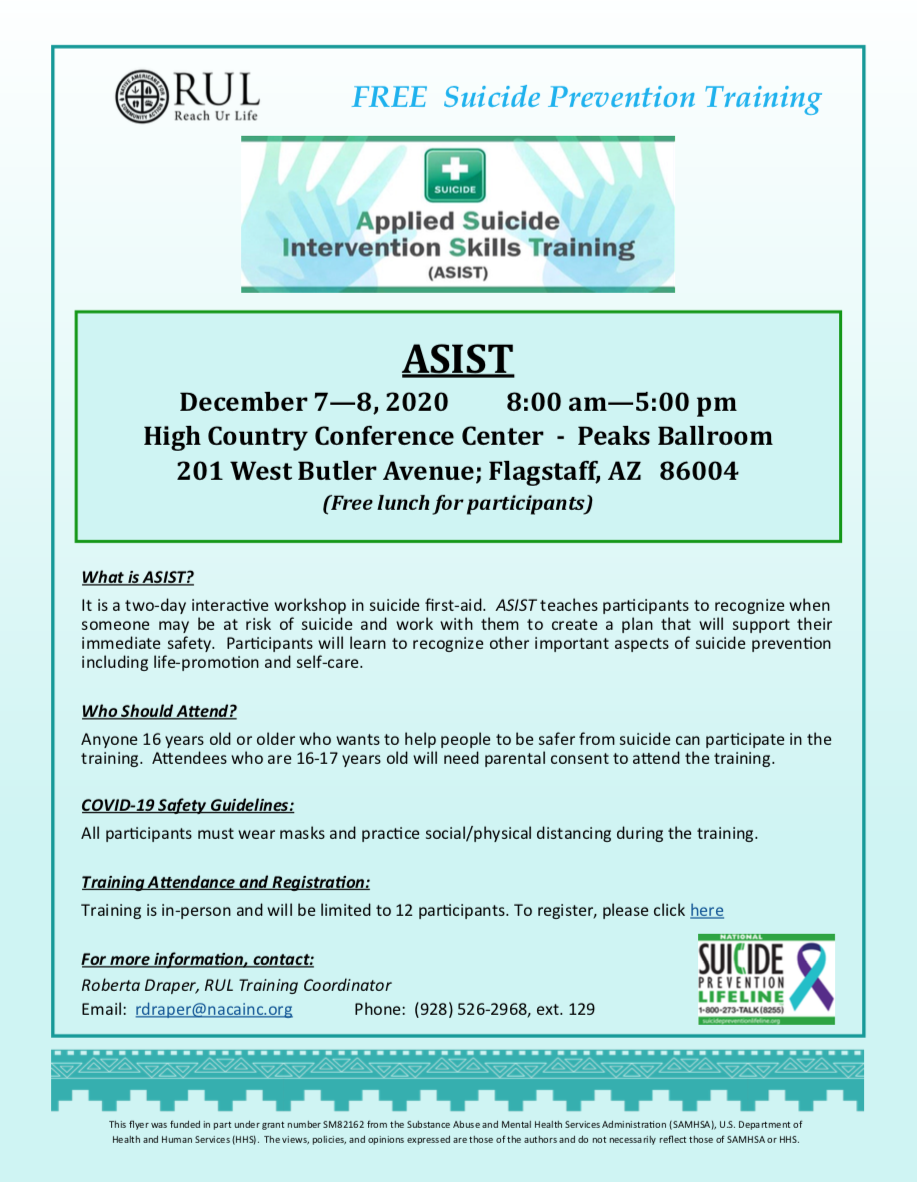 Category: Education, Educational Opportunities, Events, Health, Programs, Resources