Having a baby in the NICU can be overwhelming. Parents don't have to do it alone.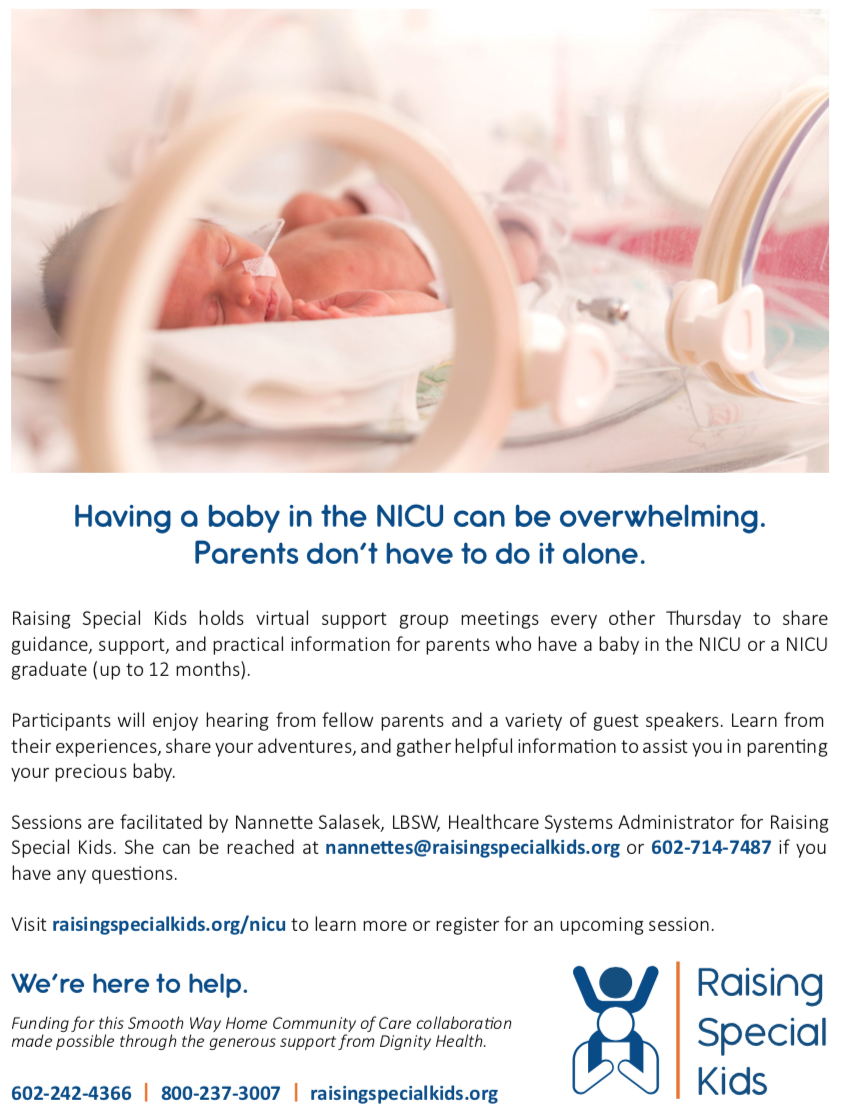 By Raising Special Kids
Raising Special Kids holds virtual support group meetings every other Thursday to share guidance, support, and practical information for parents who have a baby in the NICU or a NICU graduate (up to 12 months).
Participants will enjoy hearing from fellow parents and a variety of guest speakers. Learn from their experiences, share your adventures, and gather helpful information to assist you in parenting your precious baby.
Sessions are facilitated by Nannette Salasek, LBSW, Healthcare Systems Administrator for Raising Special Kids. She can be reached at nannettes@raisingspecialkids.org or 602-714-7487 if you have any questions.
Visit raisingspecialkids.org/nicu to learn more or register for an upcoming session.