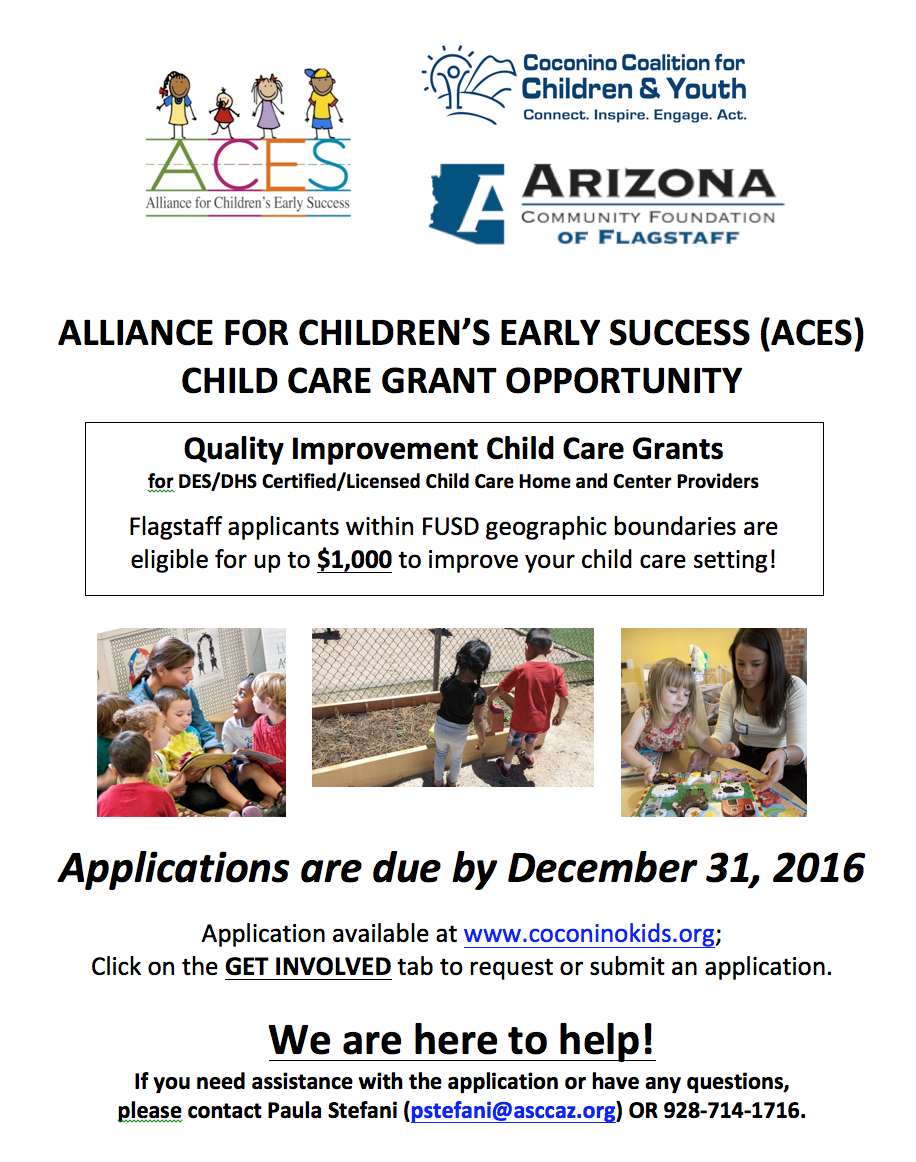 By CCC&Y
The Coconino Coalition for Children and Youth (CCC&Y) and the Alliance for Children's Early Success (ACES) have quality improvement grants available for DES/DHS Certified/Licensed Child Care Home and Center Providers.
Applications by due by Dec. 31, 2016.
If you are serving children and families within FUSD geographic boundaries, you might be eligible for a grant up to $1,000 to improve your child care settings. Grants are available for a wide range of improvements depending on need.
Grants MUST help to maintain or obtain child care certification or licensure and STEAM emphasis (STEAM: Science, Technology, Engineering, Arts, & Math).
Grants MUST identify the certification/licensing requirement and/or Az ADE Early Learning Standard or Infant Toddler Guideline the grant will impact
Applicants who did not receive funding last year and non-Quality First funded will have priority.
DES/DHS Licensed Child Care Home and Center Providers can apply for grants by filling out THIS APPLICATION.
Submit an application to virginia@coconinokids.org
To print, view, and share the flyer, CLICK HERE.
Have questions or need assistance? Contact Paula Stefani at pstefani@asccaz.org OR 928-714-1716
Category: Child Welfare, Education, Programs