Presented by Lowell Observatory at Lowell Observatory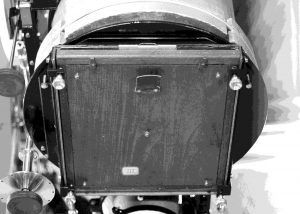 Come see the hard work of Lowell Observatory's Pluto Restoration team. Stand in the place of Clyde Tombaugh himself, and experience history in the making as they "cut the ribbon" on their prized, newly renovated Pluto Discovery Telescope at 3:00pm.
Eighty-eight years ago Pluto was discovered by Clyde Tombaugh in our little mountain town. Now, Flagstaff has earned the title of the World's First International Dark Sky City and the telescope that started the legacy has received some much needed love and care.
ADMISSION INFO
No reservation required. Unless noted otherwise, regular admission fees apply for special events.
When: March 10
3pm
Where: Lowell Observatory
1400 West Mars Hill Road
Flagstaff, AZ 86001