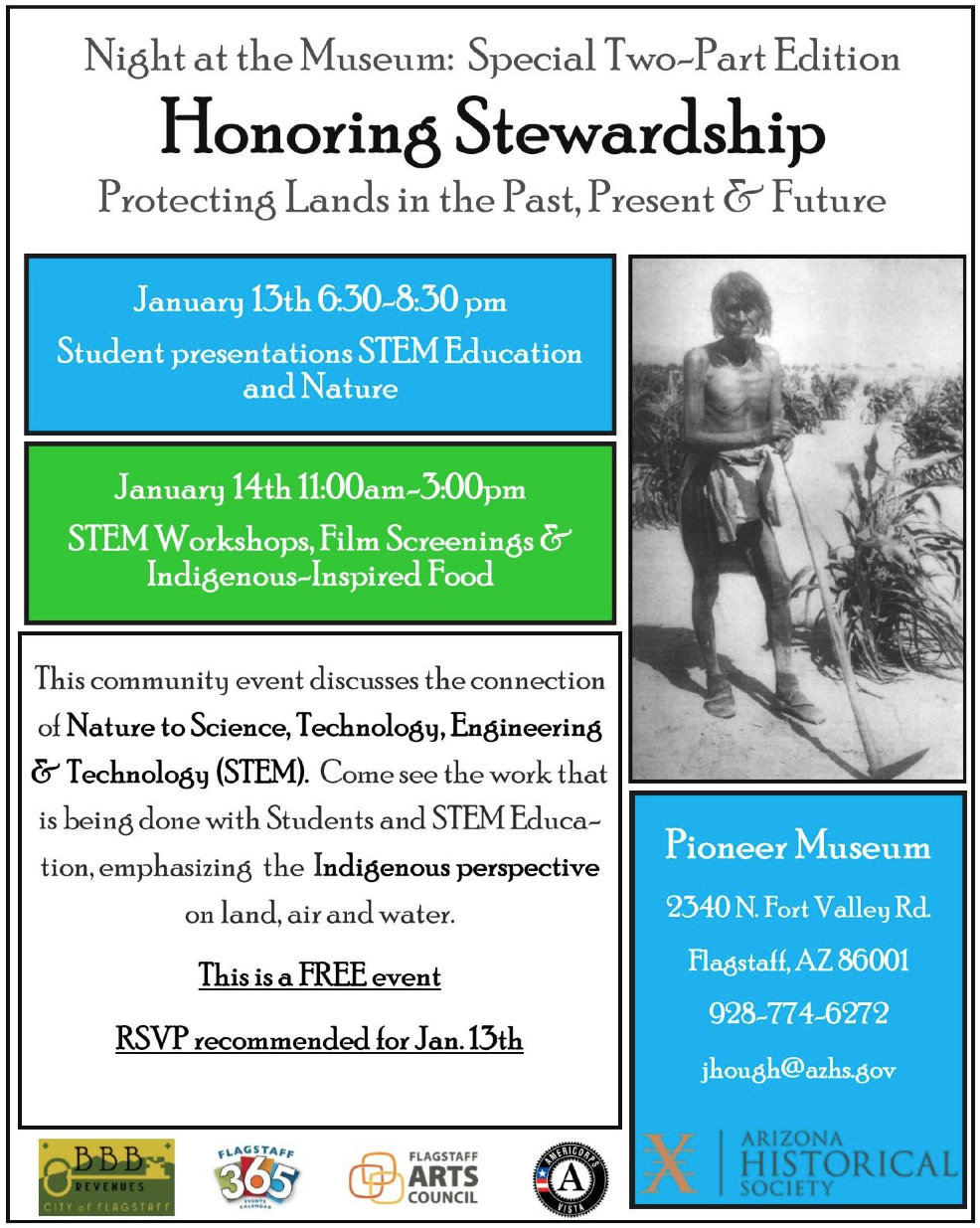 FLAGSTAFF — The Pioneer Museum will present a two-part edition of "Night at the Museum — Honoring Stewardship: Protecting Lands in the Past, Present & Future" on Jan. 13-14 at 2340 N. Fort Valley Road, Flagstaff.
The events include:
Student presentations STEM Education and Nature from 6:30 to 8:30 p.m. Friday, Jan. 13.
STEM Workshops, Film Screening and Indigenous-Inspired Food from 11 a.m. to 3 p.m. Saturday, Jan. 14
This community event discusses the connection of Nature to Science, Technology, Engineering and Math.
Come see the work that is being done with students and STEM education, emphasizing the Indigenous prospective.
Free
RSVP recommended for Jan. 13 event.
Send email to jhough@azhs.gov
Category: Events