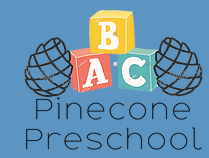 FLAGSTAFF — Pinecone Preschool is currently remaining open. We are open 6:00 am to 6:00 pm Monday through Friday.
We understand parents need to work, and will, in turn, need care for their children. Pinecone Preschool will continue to follow guidelines and recommendations as set forth by the Coconino County Health and Human Services.
At this time we are also accepting new children 6 weeks of age and up.
We are accepting new students. If you have any questions please don't hesitate to call Beth at 928-526-0072
Category: Child Welfare, Education, Programs