Presented by Flagstaff Arts and Leadership Academy at Stage 7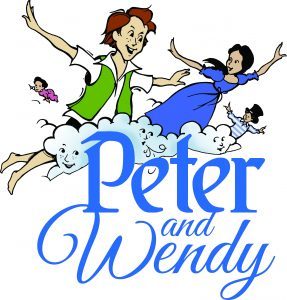 Your happiest thoughts on stage. Hot Cocoa. Pajamas.
Flagstaff Arts & Leadership Academy's Advanced Acting presents Peter/Wendy by Jeremy Bloom.
Directed by Mike Levin
"Come with me, where dreams are born, and time is never planned."
Flagstaff Arts and Leadership Academy's Advanced Acting performs Peter/Wendy on Thursday, February 22 at 7pm; Friday, February 23 at 7pm; and Saturday, February 24 at 2pm and 5pm. Shown on FALA campus, Stage 7. Attendees are strongly encouraged to come wearing their pajamas. Cocoa and biscuits will be provided.
Peter and Wendy, written by Jeremy Bloom, takes the magic of the childhood classic Peter Pan and strips it down to its emotional essence. In this Peter Pan adaptation, Peter lures Wendy away from her nursery to the world of Neverland, where she joins his adventures with Tinkerbell, Tiger Lily, and as always, the awful Captain Hook. This play is a humerus offering of childish fun, imagination, and the desire to never grow old. FALA's technical theater has turned Stage 7 into a child's bedroom, complete with bunk bed and constellations on the wall, to transport attendees to the imaginative world of childhood innocence.
"This show is gonna be magical," says director Mike Levin.
Hannah Staudinger, who plays Tinkerbell, remarks, "I think it's going to mean a lot to kids, and to parents watching their kids grow up."
ADMISSION INFO
$5 – Kids 12 and Under
$7 – Students & Staff
$10 – General

Where: Stage 7
3401 N. Fort Valley Rd.
Flagstaff, AZ 86001