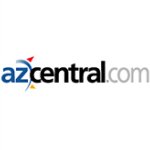 By Lauren Castle and Sierra Juarez • The Republic / azcentral.com
Displays of sharpened crayons, kitten-covered notebooks and fresh markers distract crowds at the front of stores, encouraging them to buy.
It's that time of year again, when students beg for school supplies featuring their favorite Disney character, and parents and teachers panic at the cost.
And this year in Arizona, as students return to school after a year that ended in a historic educator walkout, the issue of school supplies has gotten seriously political.
…Read the full article HERE
See related news here:
Category: Education