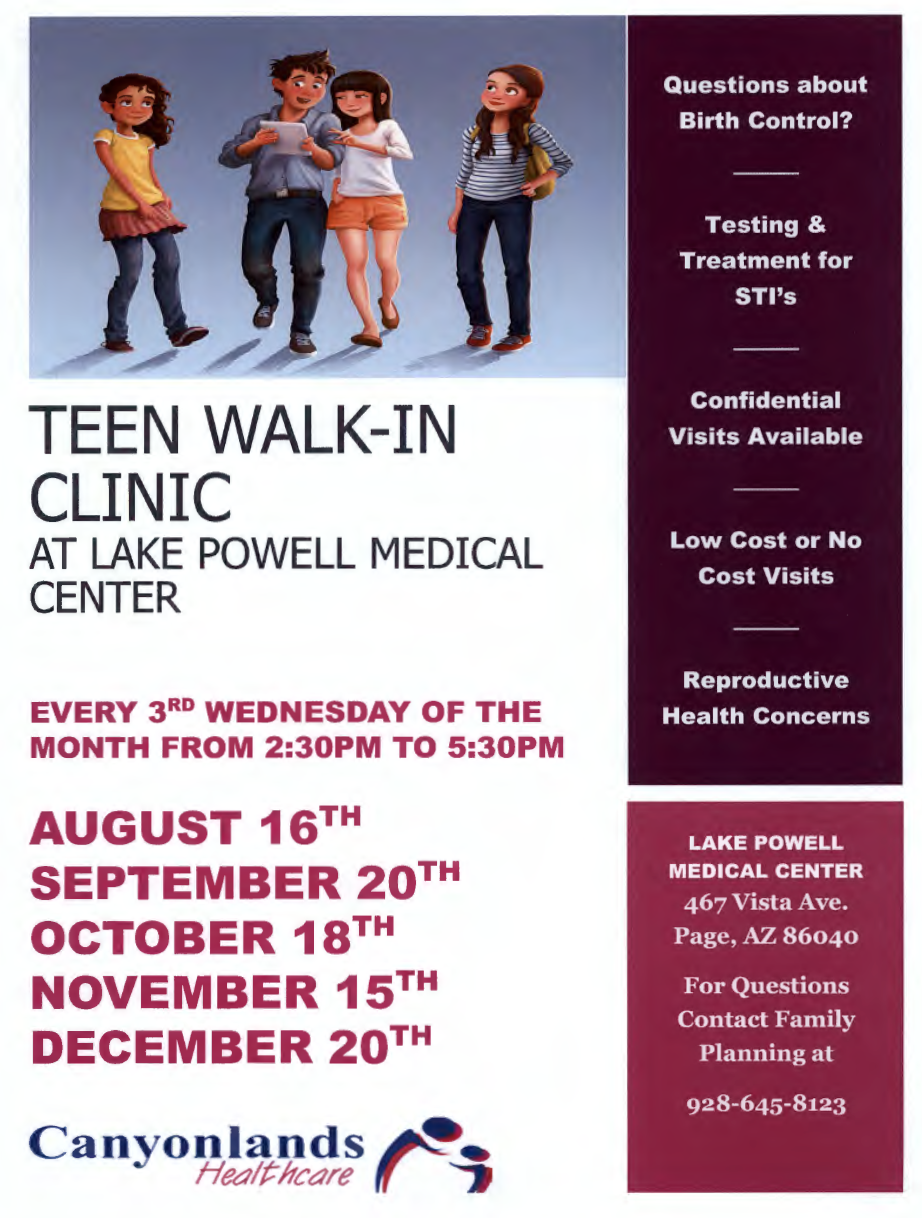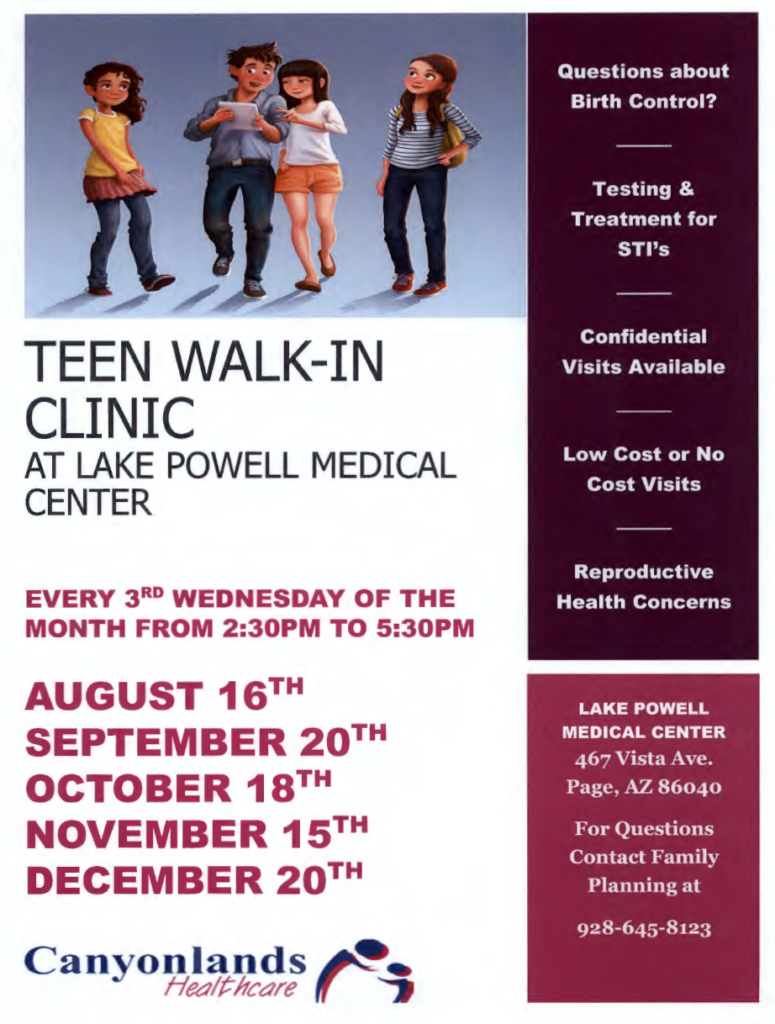 PAGE — A variety of organizations shared upcoming events and program information at the monthly Page Community Resource Partners Networking Meeting, held Aug. 10 at Encompass Behavioral Health Services Building, 463 S. Lake Powell Blvd., Page.
The meetings are held the second Thursday of the month in the Large Conference Room. Community organizations serving the region are invited to attend the meeting and share information about upcoming events and ongoing programs.
The next meeting will be held from 9 to 11 a.m. Thursday, Sept. 14 at Encompass Behavioral Health Services.
Upcoming Events:
Community Resources:
Have any additional upcoming events or ongoing programs in the Page region? Send an email to frank@coconinokids.org so we can include them in this or future postings.
Category: Child Welfare, Education, Educational Opportunities, Events, General, Health, Programs, Resources