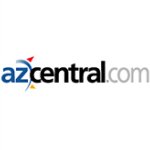 By Robert Robb, The Republic • azcentral.com
The most important bill before the Arizona Legislature this session is attracting virtually no attention or notice.
That would be House Bill 2158, which would extend the education sales tax approved by voters in 2000, Proposition 301, beyond its expiration date in 2021.
There is a constitutional provision that requires tax increases to be approved with a two-thirds vote in both chambers of the Legislature. Because the status quo is that the tax goes away, retaining it legislatively requires a two-thirds vote.
…Read the full article HERE
Request to Speak:
Children's Action Alliance — You have a voice at the capitol. The "Request to Speak" function is a simple and easy way to contact your legislators right from your own computer. It allows you to share your opinions and comments on bills electronically as they pass through the Arizona Senate and House of Representatives.
Expect More Arizona — Access the legislature's Request to Speak system to make your voice heard on important bills impacting public education. Simply complete this form and Expect More Arizona will set up an account on your behalf.
Please see related stories:
Category: Education