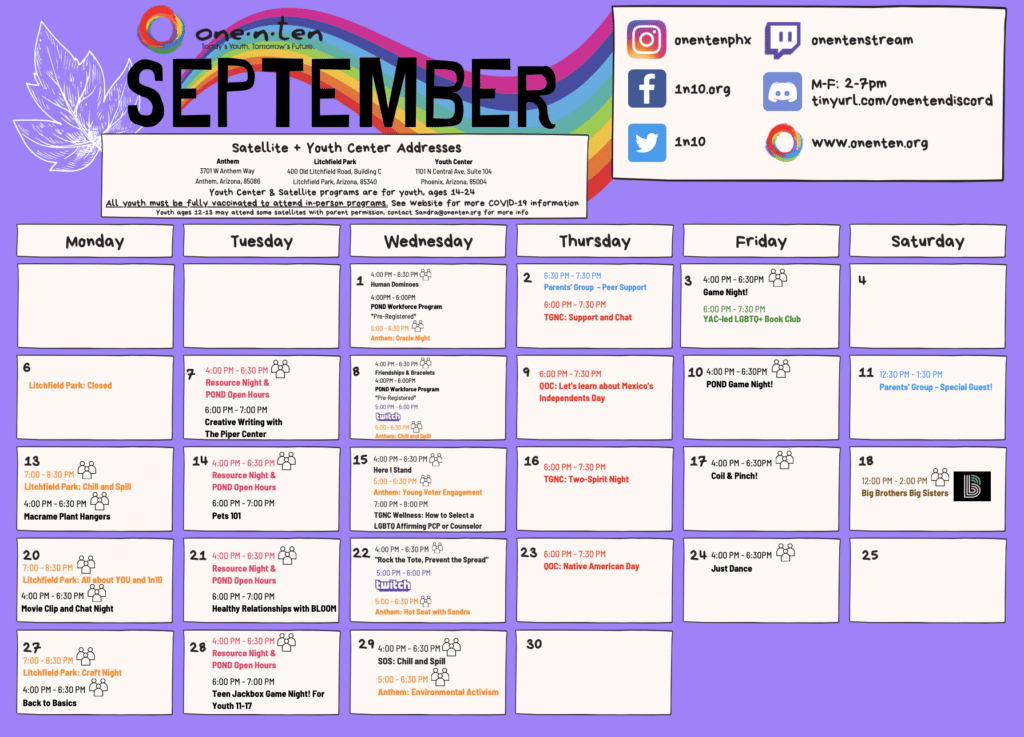 By one•n•ten
one∙n∙ten has announced a variety of events for the month of September.
one∙n∙ten provides a safe space for LGBTQ youth to connect with others, engage in fun, empowering programs and get resources to be their best self. We also offer a monthly Parents' Group that is open to parents, teachers, counselors or other trusted adults to ask questions about one∙n∙ten programs and services and how to best support their LGBTQ youth.
Click here or on the image above to see the entire September 2021 Community Partner Update.
Category: Education, Educational Opportunities, Events, Programs, Resources