By one•n•ten
one∙n∙ten has announced a variety of events for the month of June.
one∙n∙ten provides a safe space for LGBTQ youth to connect with others, engage in fun, empowering programs and get resources to be their best self. We also offer a monthly Parents' Group that is open to parents, teachers, counselors or other trusted adults to ask questions about one∙n∙ten programs and services and how to best support their LGBTQ youth. \
Click here to see the June2021 Community Partner Update.
1. June Digital Program Calendar
one∙n∙ten programs are open to LGBTQ+ youth and their allies 11-24 years old in Arizona! To join programs at one•n•ten visit www.calendly.com/onenten. Full calendar: www.onenten.org/downtown-phoenix-youth-center
———————————————————————————————————-
2.

Coconino County Pride Paint Night



Join the Coconino County Public Library, one•n•ten, and the Coconino Coalition for Children and Youth for a virtual Pride Paint Night! Paint Kits are available for pick up at both Flagstaff library locations in advance of the event.
Email for information and registration: efclstaff@flastaffpubliclibrary.org
———————————————————————————————————-
3.

Last Call for CampOUTdoors Applications!



one•n•ten's Virtual CampOUTdoors Program is still accepting applications until June 7th. Register today!

Registration: https://bit.ly/2021campoutdoors
———————————————————————————————————-
4. Employment & Volunteer Opportunities
We currently have several employment opportunities. See the full list of openings and applications details here: www.onenten.org/employment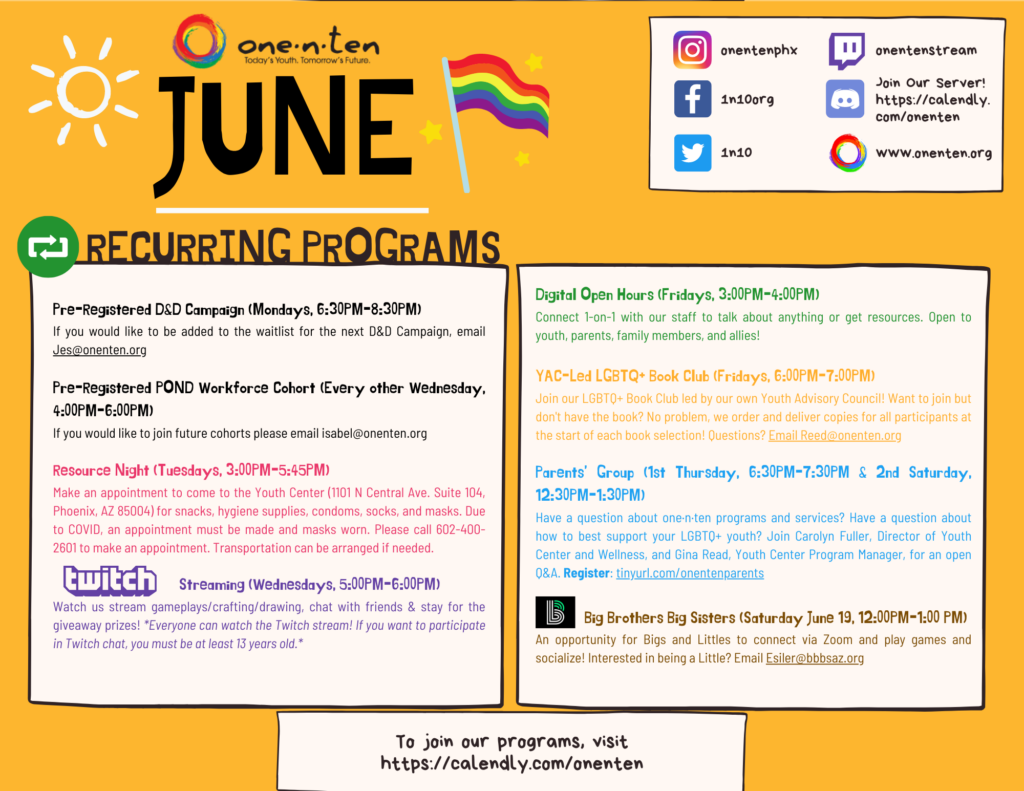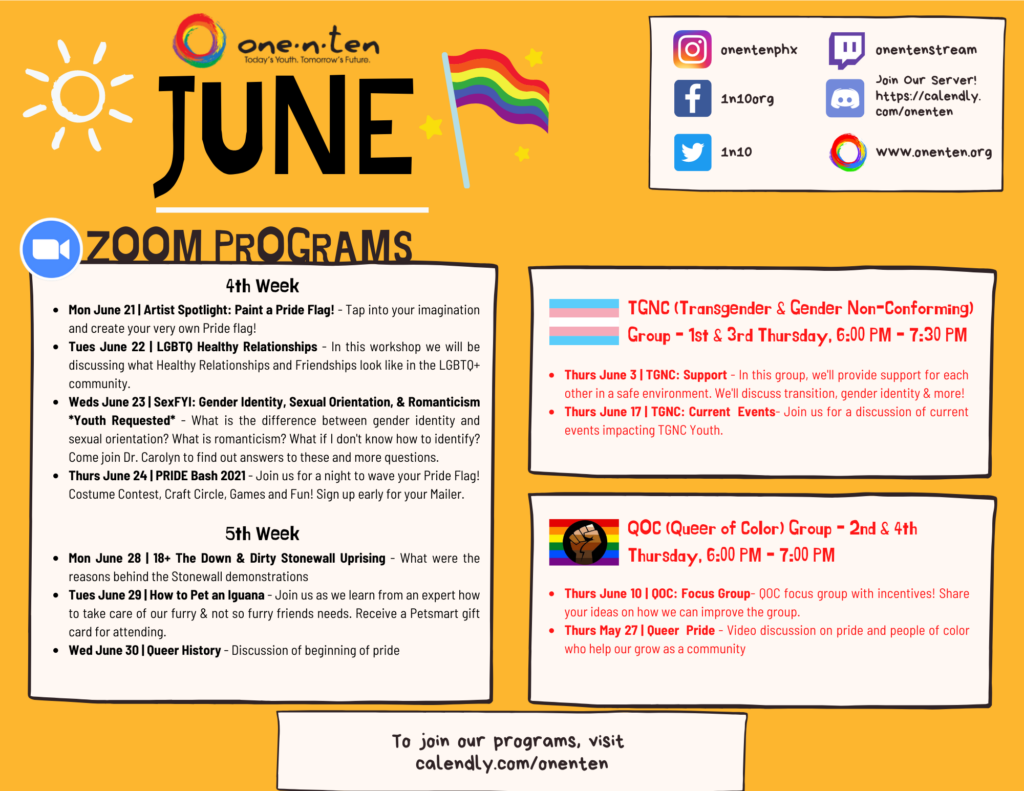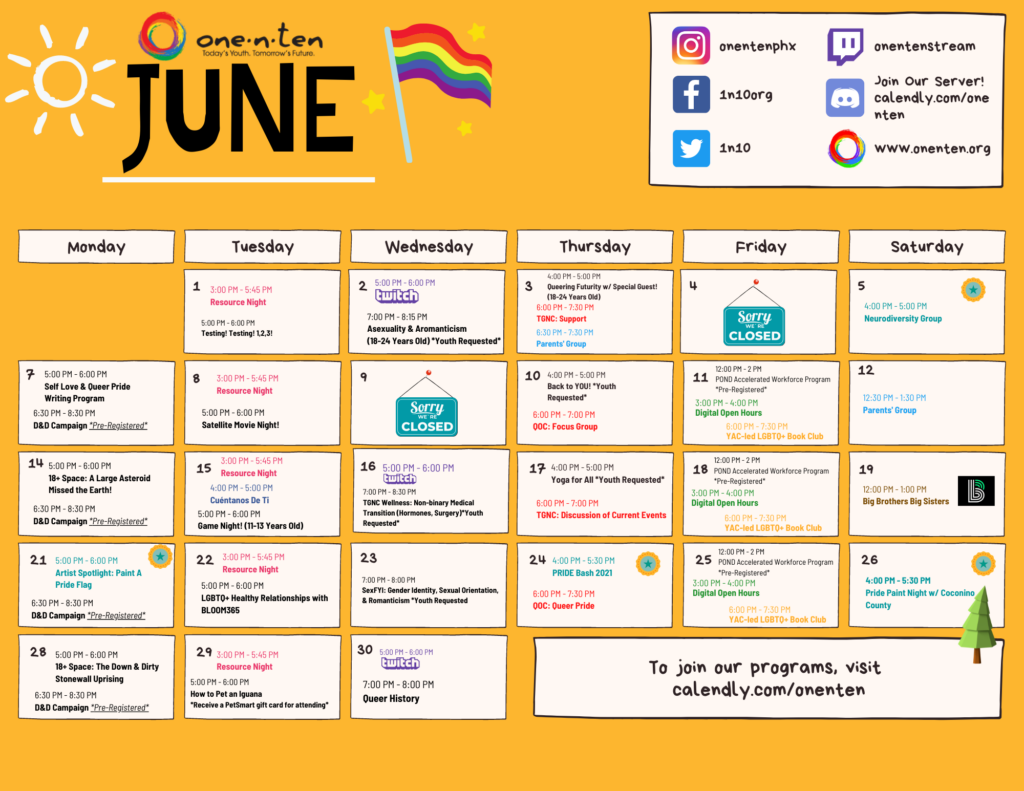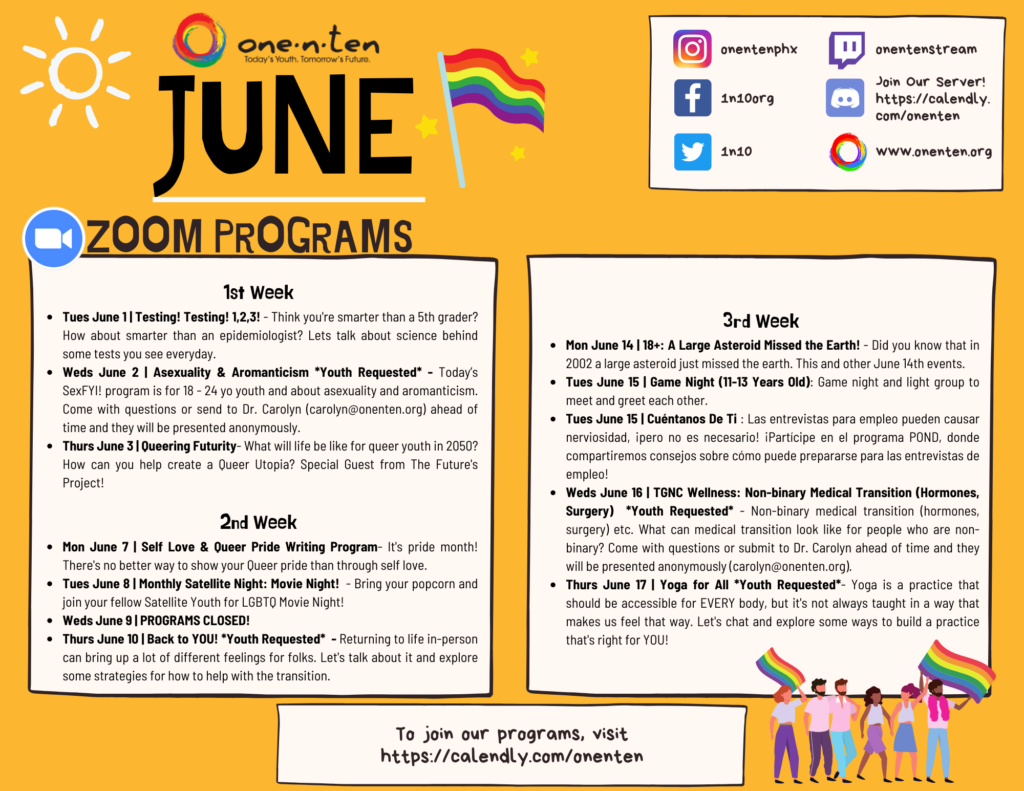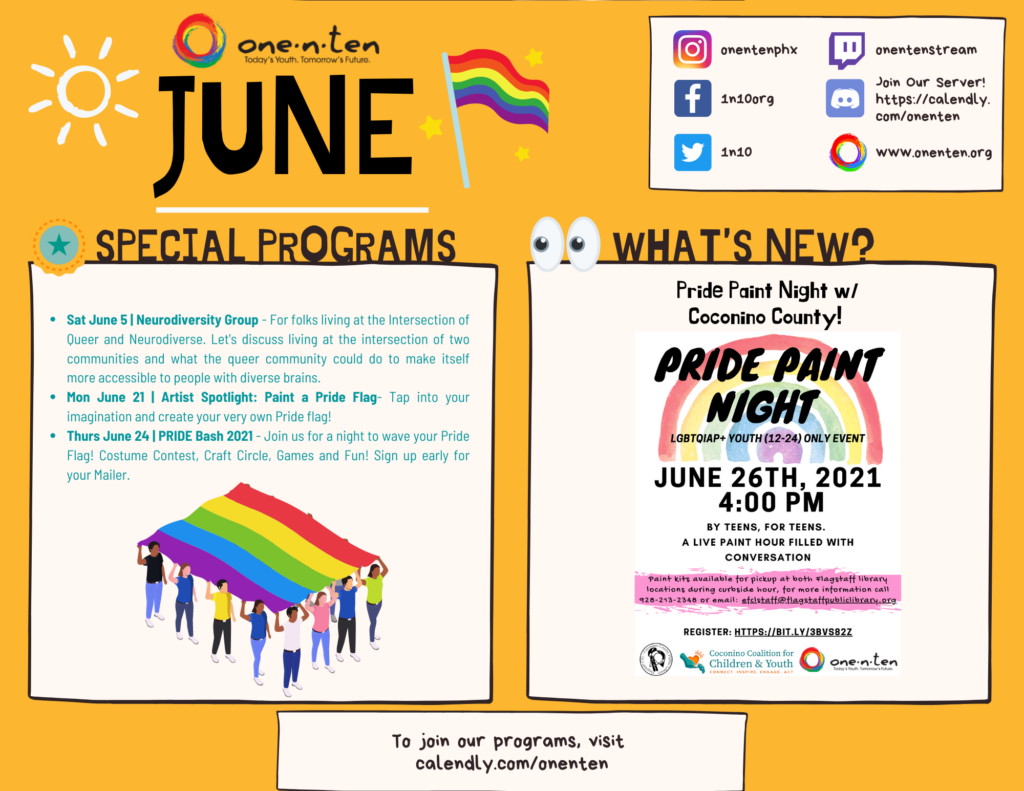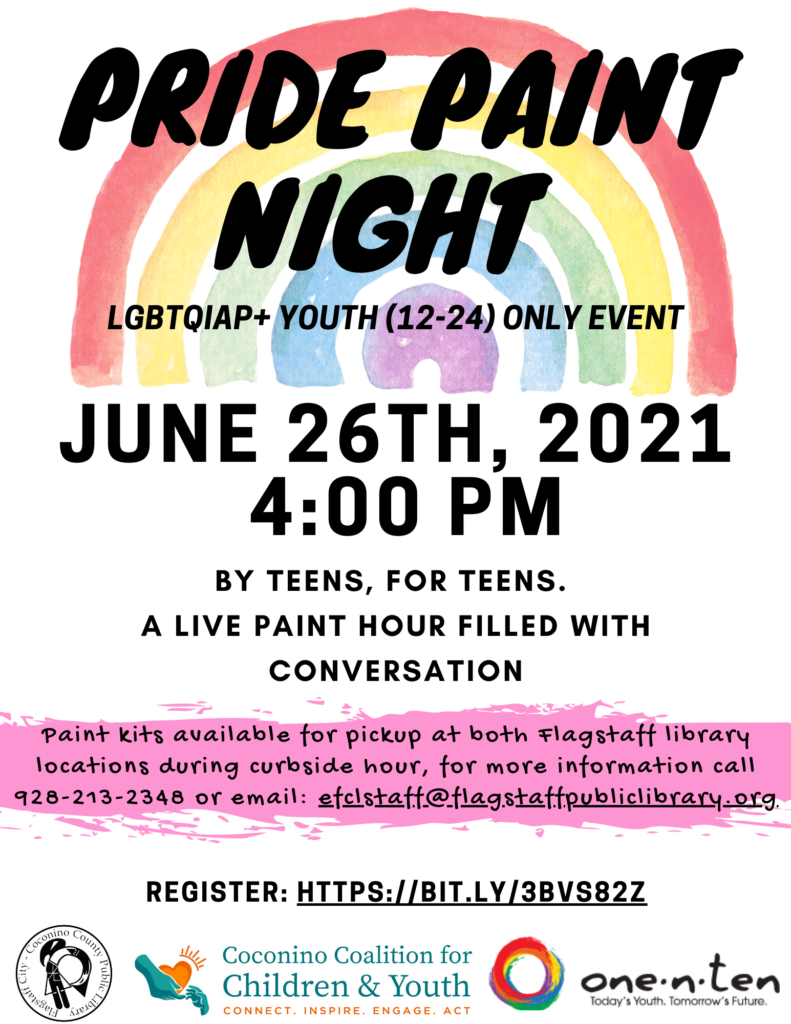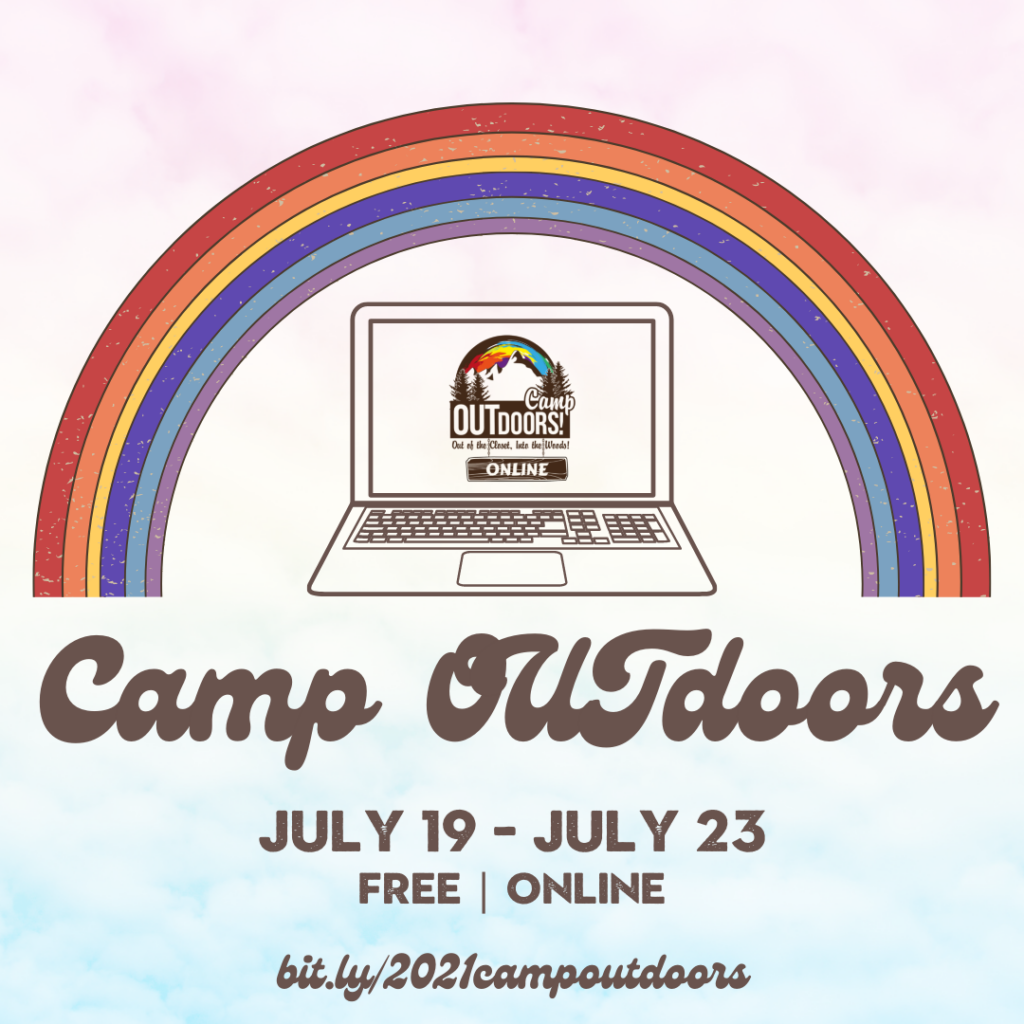 Category: Education, Educational Opportunities, Events, Programs, Resources