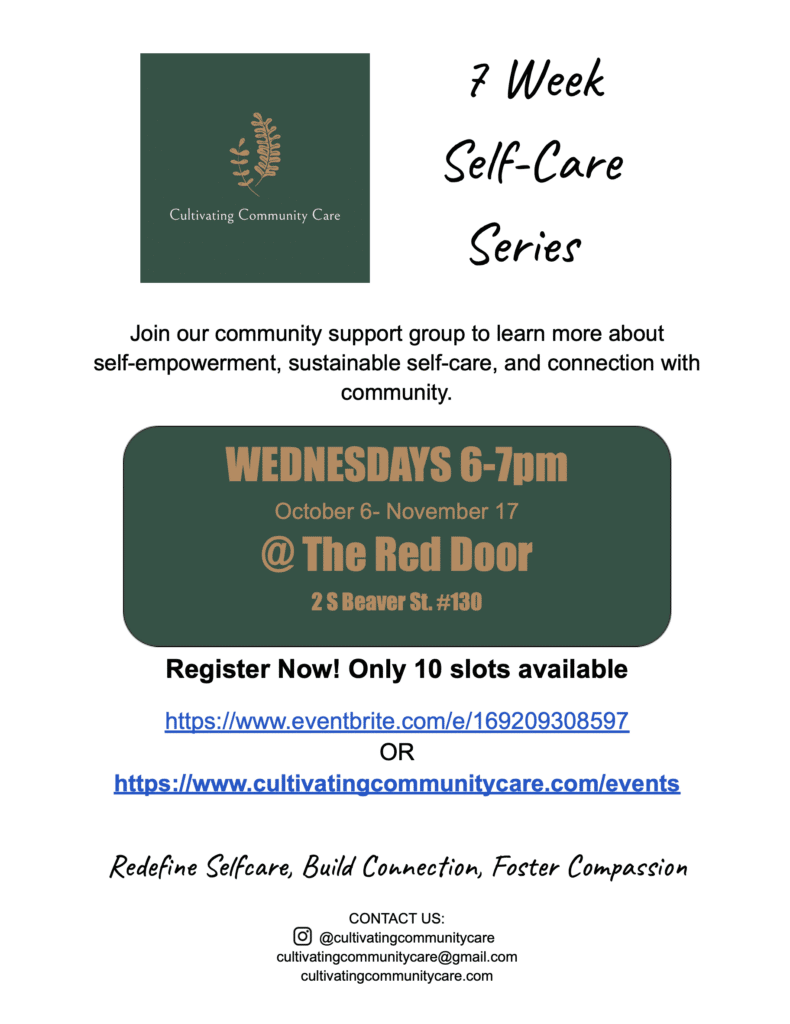 Cultivating Community Care will present a 7-week support group focused on empowerment, connection, compassion and redefining self-care each Wednesday from 6 to 7 p.m. through Nov. 17.
Group will be held at The Red Door (2 S. Beaver Street #130). Tickets can be purchased on our website or here.
Cultivating Community Care is a local business organized to provide support to Flagstaff community members. We offer consultation, coaching, workshops, and presentations to individuals and groups. We have reduced rates and a student discount for health and wellness coaching. Please reach out if you would like to learn more.
Email: cultivatingcommunitycare@gmail.com
Instagram: @cultivatingcommunitycare
Facebook: Cultivating Community Care
Website: cultivatingcommunitycare.com\