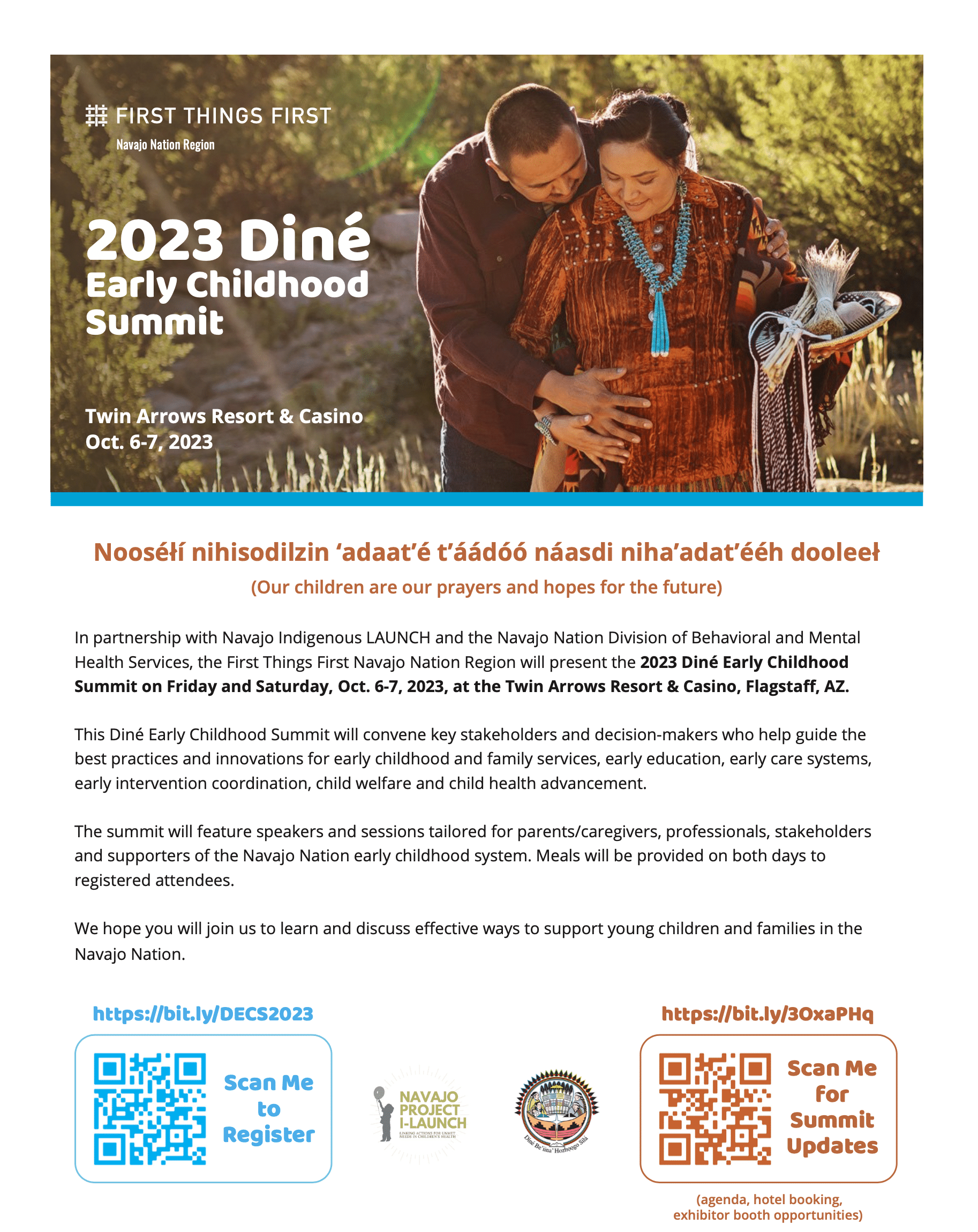 In partnership with Navajo Indigenous LAUNCH and the Navajo Nation Division of Behavioral and Mental Health Services, the First Things First Navajo Nation Region will present the 2023 Diné Early Childhood Summit on Friday and Saturday, Oct. 6-7, 2023, at the Twin Arrows Resort & Casino, Flagstaff, AZ.
This Diné Early Childhood Summit will convene key stakeholders and decision-makers who help guide the best practices and innovations for early childhood and family services, early education, early care systems, early intervention coordination, child welfare and child health advancement.
The summit will feature speakers and sessions tailored for parents/caregivers, professionals, stakeholders and supporters of the Navajo Nation early childhood system. Meals will be provided on both days to registered attendees.
We hope you will join us to learn and discuss effective ways to support young children and families in the Navajo Nation.
Category: Education, Educational Opportunities, Events, Health, Programs, Resources