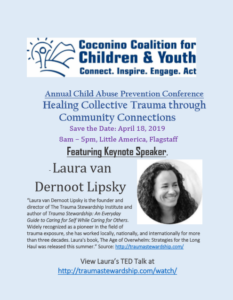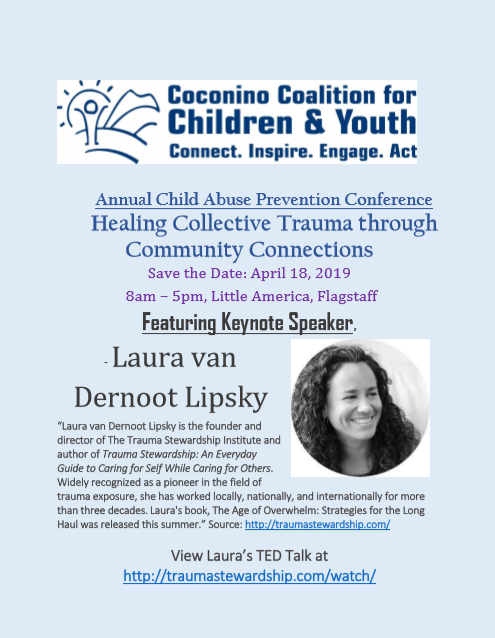 We are pleased to announce a call for nominations for our Caring for Children Awards.  This annual award will be given at our CAP Conference Luncheon.  This is a tremendous honor- please see the AZ Daily Sun for
coverage of last year's award winners
.
We are looking for nominees across Coconino County- please see
nomination form
, complete and return to CCC&Y Director Virginia Watahomigie.  You may nominate someone who has been nominated before, however, those who have won previously are not eligible.  Please see all previous award winners here 
https://coconinokids.org/award-winners/
.
Please see the attached save the date (we are working on the full registration and flyer- which will be out soon).  Thank you to all of our sponsors so far including our Friend Level + sponsors: The NARBHA Institute, APS, and The Molly and Joseph Herman Foundation.  In addition to our exciting morning keynote listed on the save the date, we are also now announcing Dr. Pearl Yellowman as our super exciting, highly informed and very engaging lunch keynote speaker!!!  We are looking forward to cutting edge science, a day in thought leadership, and the power of connection as we look to make a meaningful difference in our communities.
Nominate now and Save the Date for the Conference!!
Category: Advocacy, Child Welfare, Events