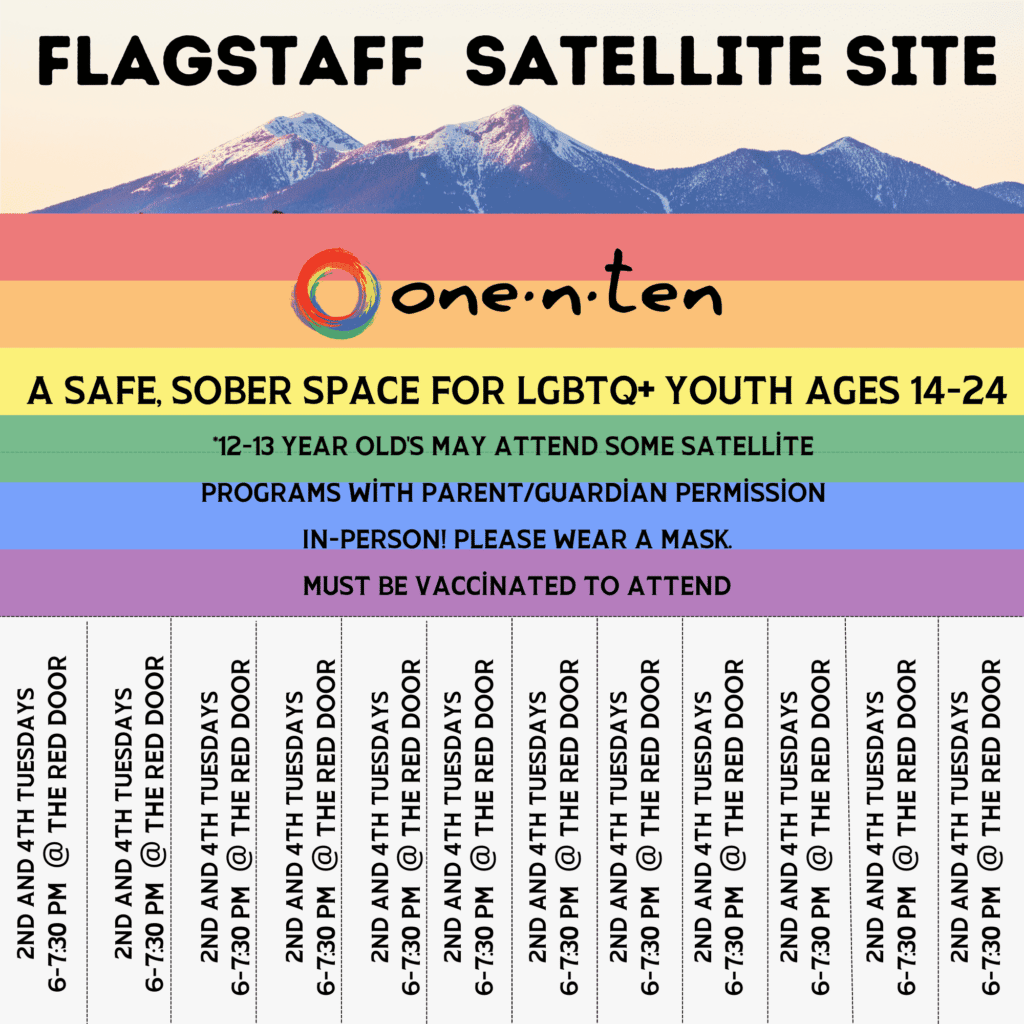 By one•n•ten
one∙n∙ten has resumed in-person programs and activities at select satellite sites including the Flagstaff Satellite from 6 to 7:30 p.m. Tuesday, Dec. 14 and 28 at the Red Door, 2 S. Beaver St., Suite 130, Flagstaff.
A safe, sober space for LGBTQ+ Youth ages 14-24. *12 and 13 years old are allowed at select satellite locations with written permission from a parent/Legal guardian.
Click on image for more information.
Category: Education, Educational Opportunities, Events, Programs, Resources