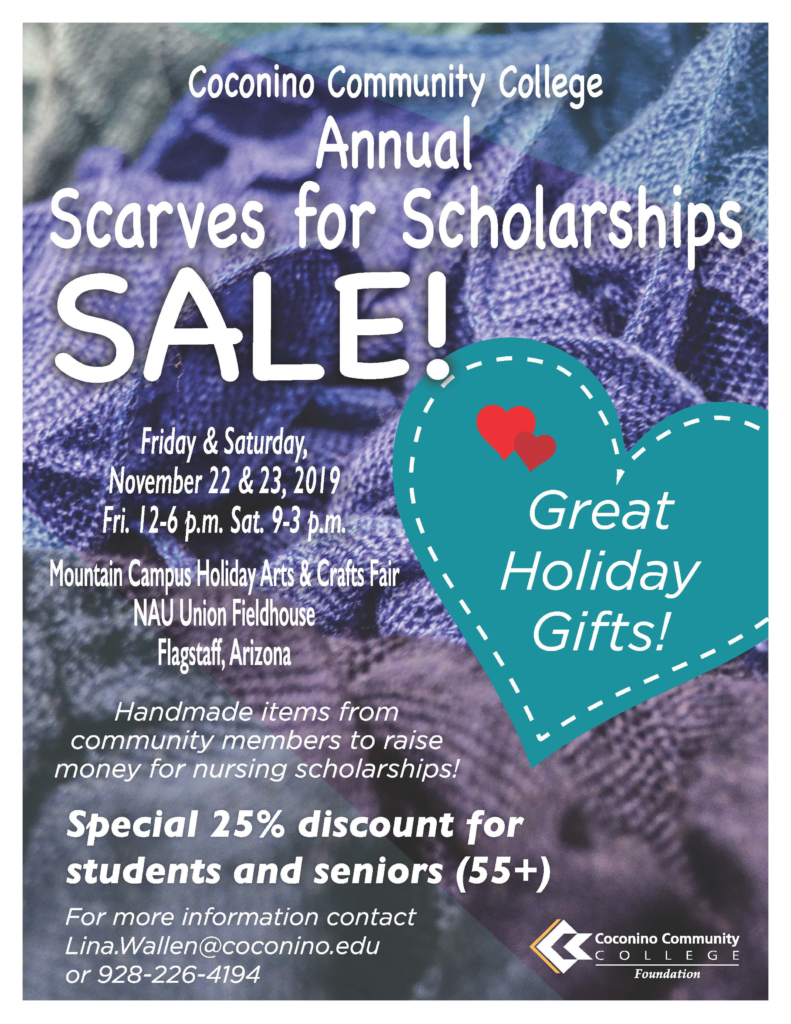 FLAGSTAFF — Coconino Community College's Annual Scarves for Scholarships Sale will be held Friday, Nov. 22, 2019 from 12-6 p.m. and Saturday, Nov. 23, 2019 from 9 a.m.- 3 p.m. at the Mountain Campus Holiday Arts & Crafts Fair at the NAU Union Fieldhouse – 1050 Knoles Dr., Flagstaff.
Handmade items from community members to raise money for nursing scholarships will be sold. Students and Seniors (55+) can receive a special 25% discount.
For more information contact Lina Wallen at lina.wallen@coconino.edu or (928) 226-4194.