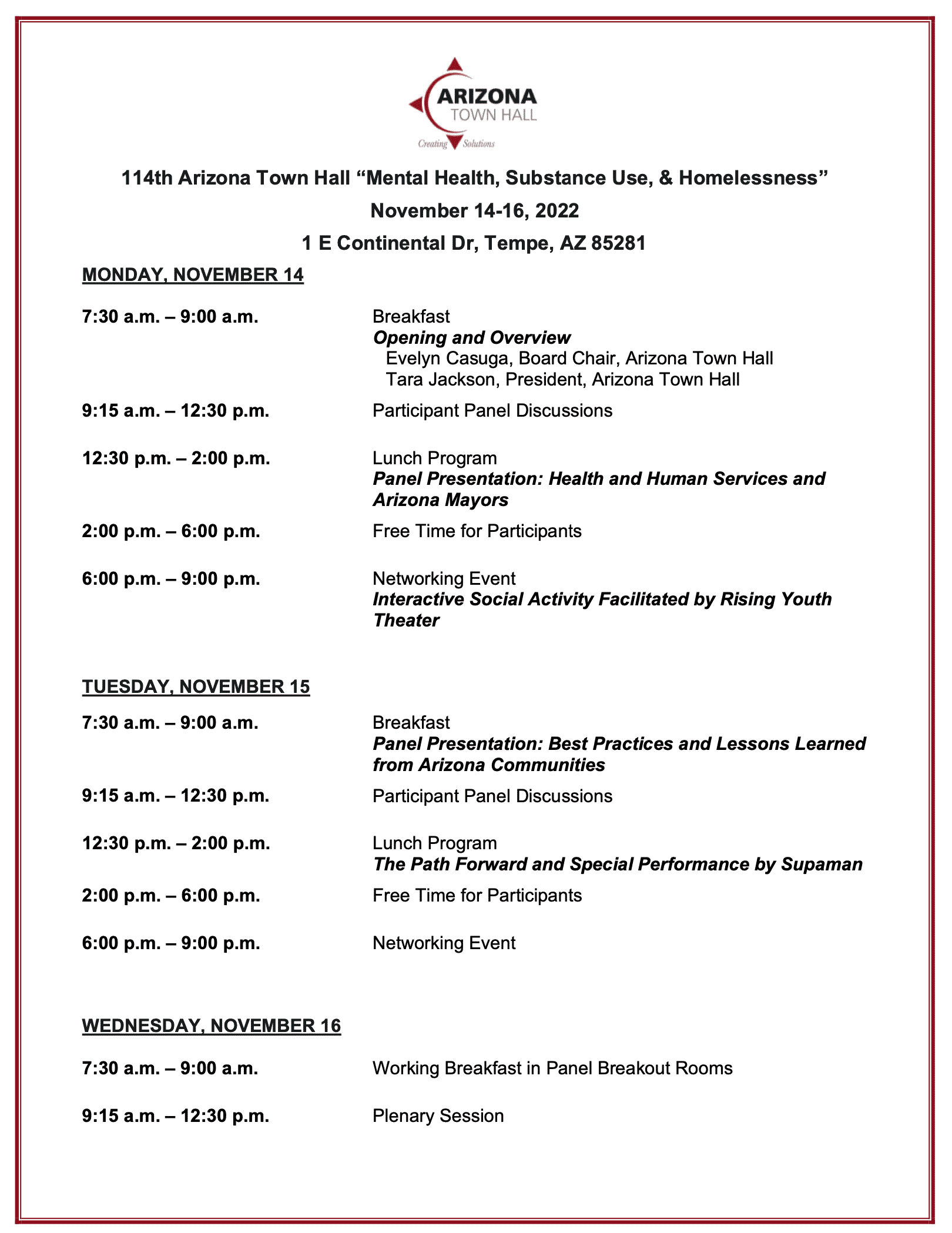 By the Arizona Town Hall
The Arizona Town Hall will present "Mental Health, Substance Use, and Homelessness" through Wednesday, Nov. 16, 2022.
Join us for an interactive discussion on how to solve the challenges associated with mental health, substance use, and homelessness. Participants will engage in solutions-based discussions to develop priorities for catalyzing solutions.
Arizona Town Hall brings diverse groups of Arizonans together to constructively address important issues. Participants build relationships across professions and communities while developing a written report of recommendations and commitments to action that create positive change.
Participant discussions will take place during the mornings 9:15 a.m.-12:30 p.m. Monday and Tuesday, concluding discussions and plenary session on Wednesday 7:30 a.m.-12:30 p.m., with optional meal and networking programs. Click here to view the Brief Agenda.
Click here for more information.
Category: Advocacy, Education, Educational Opportunities, Events, Programs, Resources