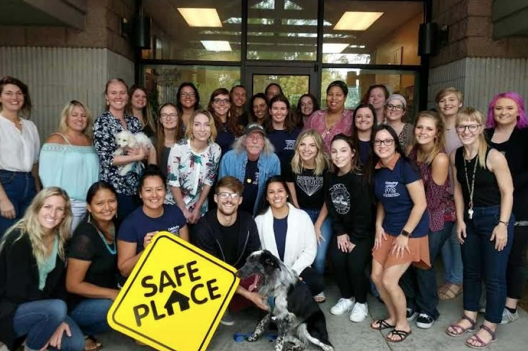 By the Northland Family Help Center
FLAGSTAFF — Northland Family Help Center has applied for a grant that includes a crowd-funding component. The organization is currently working to raise $6,000 by April 12, with funding to go toward funding Human Trafficking Services in the Youth Shelter.
Northland Family Help Center has been serving the Flagstaff, AZ community for 40 years! Over that time, we continue to evolve and fill gaps in social services to ensure our communities' individuals, families, and youth are healthy and thriving.
NFHC has both a gender inclusive Emergency Domestic Violence Shelter and an unaccompanied Youth Shelter. We also provide community based services including Trauma Therapy, Legal Advocacy, Community Education, and Outreach for homeless youth. In 2017, we created and housed The Flagstaff Initiative Against Trafficking (FIAT).
By donating $100 to this campaign you can provide a child victim of trafficking with a safe place to stay, by donating $75 you can provide a child with a trauma therapy session, and by donating $30 you can feed 15 youth staying in the shelter a meal. It takes a village to raise child and it takes the world to end crimes against children. Thank you for your support!
…Read the full article HERE
Category: Advocacy, Child Welfare, Health, Programs, Resources