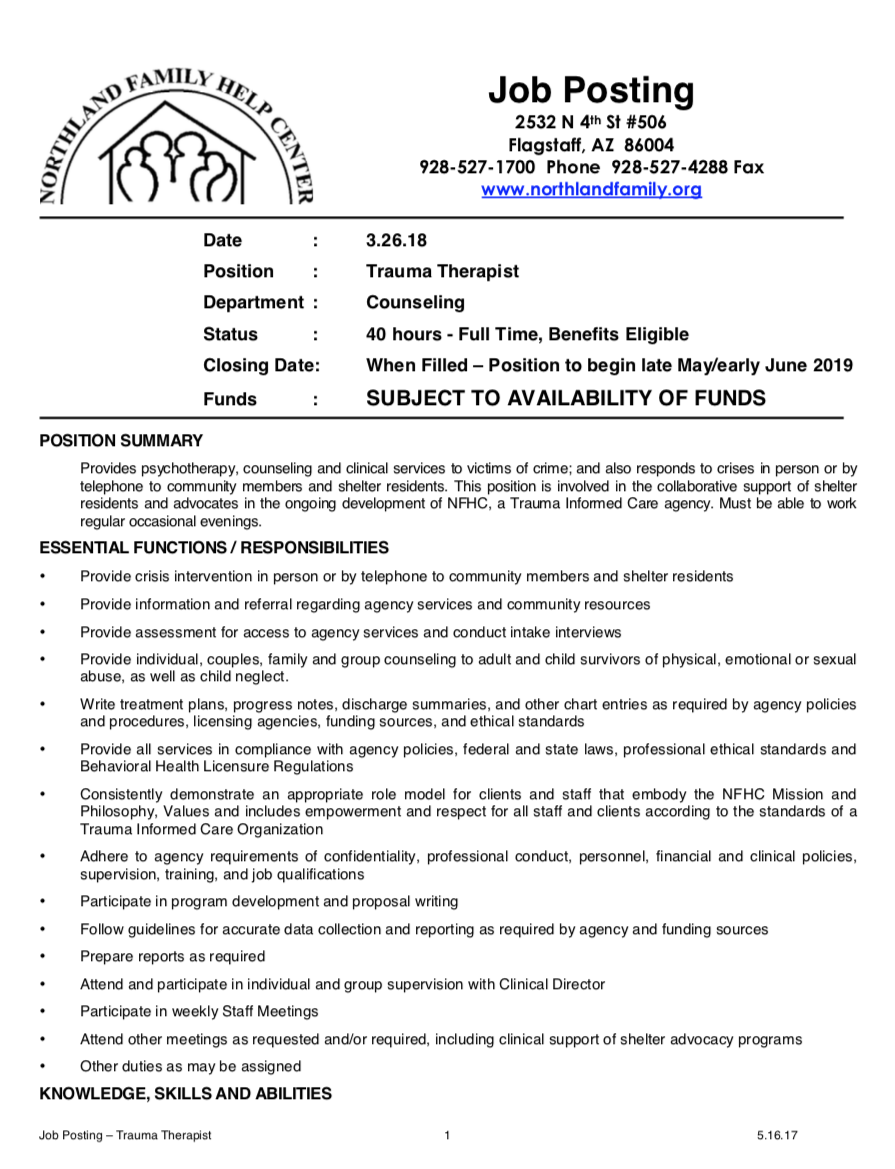 By the Northland Family Help Center
FLAGSTAFF — Northland Family Help Center is seeking to fill the position of Trauma Therapist, a 40 per week, full-time benefit eligible position.
The position provides psychotherapy, counseling and clinical services to victims of crime; and also responds to crises in person or by telephone to community members and shelter residents. This position is involved in the collaborative support of shelter residents and advocates in the ongoing development of NFHC, a Trauma Informed Care agency. Must be able to work regular occasional evenings.
Click on flyer for more information.