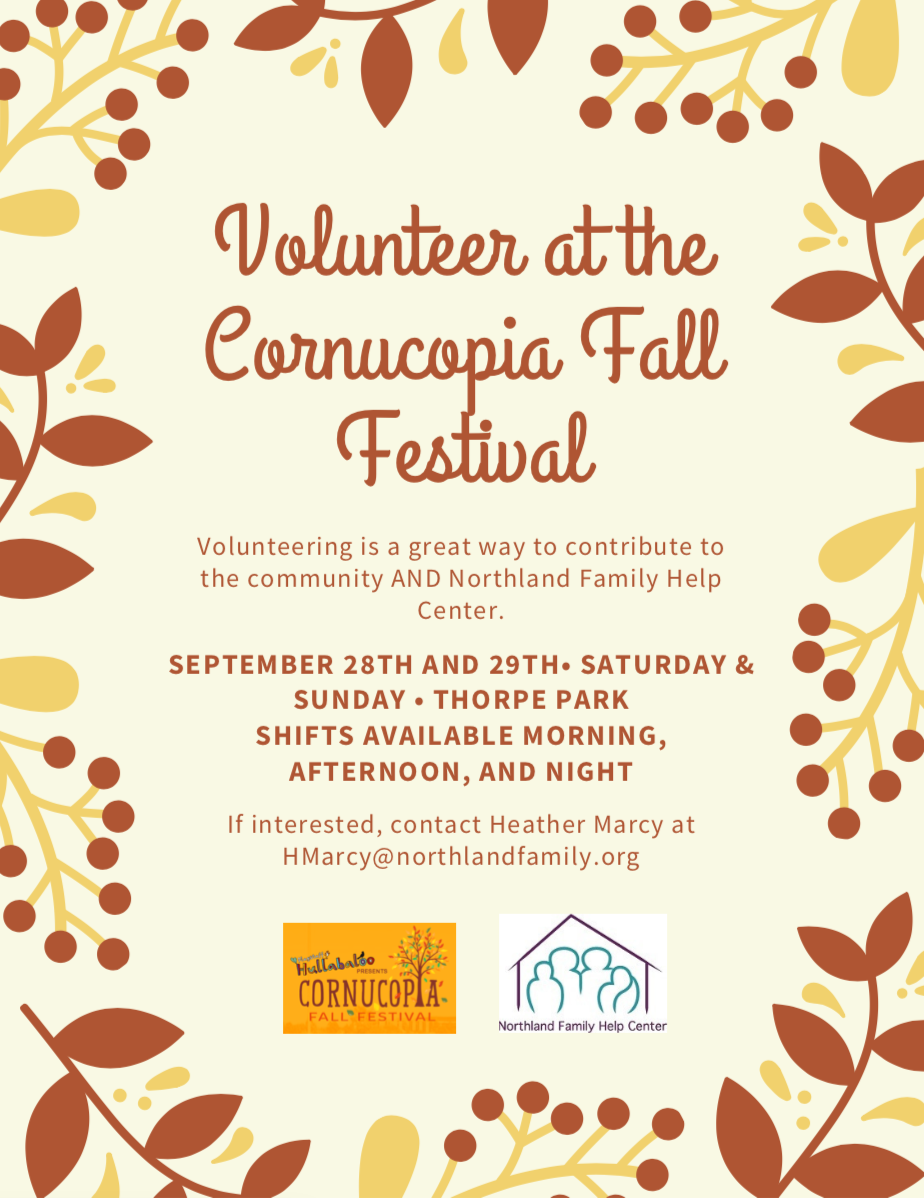 By the Northland Family Help Center
FLAGSTAFF — Northland Family Help Center reports volunteers are needed at the Cornucopia Fall Festival on Sept. 28, 29 in Flagstaff.
Well we've done such a great job at volunteering for Hullabaloo that we were invited to be a recipient of Cornucopia, said Heather Marcy, deputy director at Northland Family Help Center in Flagstaff.
We have morning, afternoon and evening shifts available for September 28-29th. If you would like to volunteer please let me know … Volunteer jobs range from bartending-trash pick-up, ticket sales-safety.
If you would like a specific job I can request it but cannot guarantee you will get it as all jobs are assigned at volunteer check-in at the venue. Additionally, I can also share any reasonable accommodations that folks may need (i.e. a job that can be done seated, a job not in the sun etc…)
Send an email to hmarcy@northlandfamiy.org for more information.