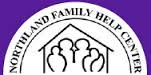 By Northland Family Help Center
FLAGSTAFF — Northland Family Help Center in Flagstaff has an opening for a Community Educator position.
Northland Family Help Center's Community Education Program promotes the prevention of sexual assault and sexual violence through education and outreach with middle school, high school, and college students as well as community members.
The position will:
Deliver content of educational presentations aimed at promoting social norms change and sexual violence prevention with fidelity to the evidenced-based curriculum being taught.
Facilitate community education programs, including workshop facilitation, local events, and educational training.
Click here for the entire job description.
Click here to visit indeed to apply
If you have any further questions, please contact:
Human Resources
Email: hr@northlandfamily.org
Category: General