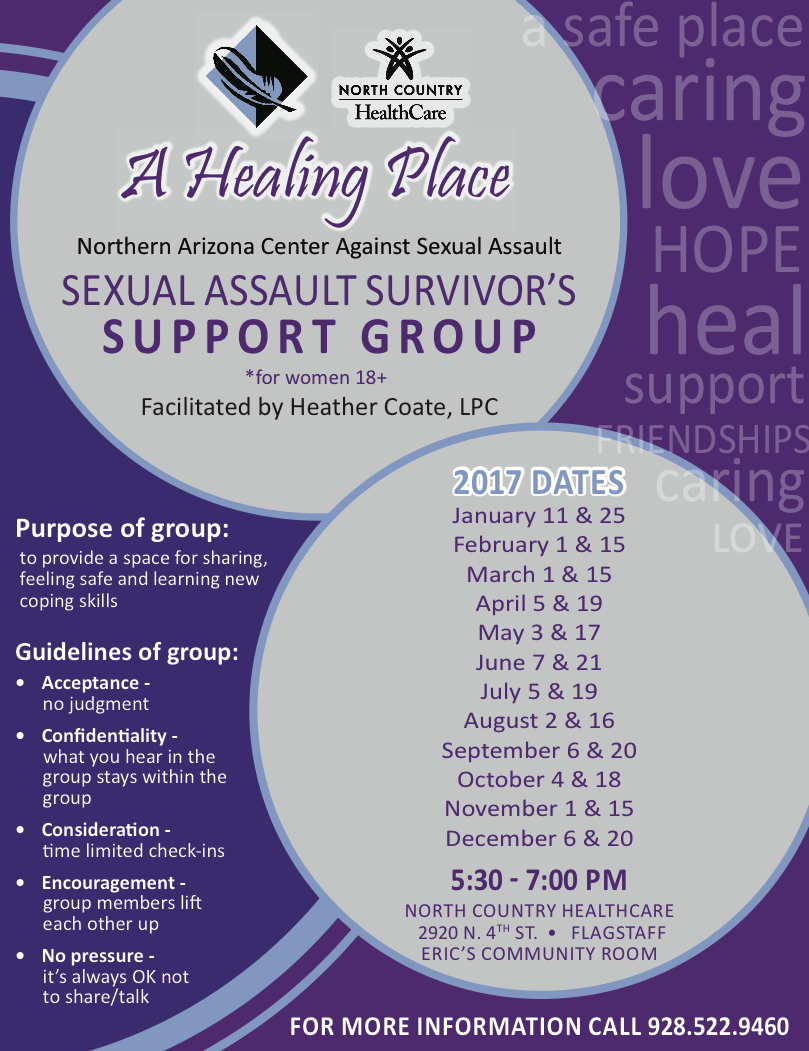 FLAGSTAFF — North Country HealthCare's Northern Arizona Center Against Sexual Assault will present a Sexual Assault Survivor's Support Group from from 5:30 to 7 p.m., Jan. 11 through Dec. 20 at North Country HealthCare, 2920 N. 4th St., Flagstaff, Eric's Community Room.
Facilitated by Heather Coate, LPC, and for women 18 years of age and older, the group is designed to provide a space for sharing, feeling safe and learning new coping skills.
Click on flyer or call 928-522-9460 for more information.