Photos above of past Caring for Children Award Winners
By the Coconino Coaltion for Children & Youth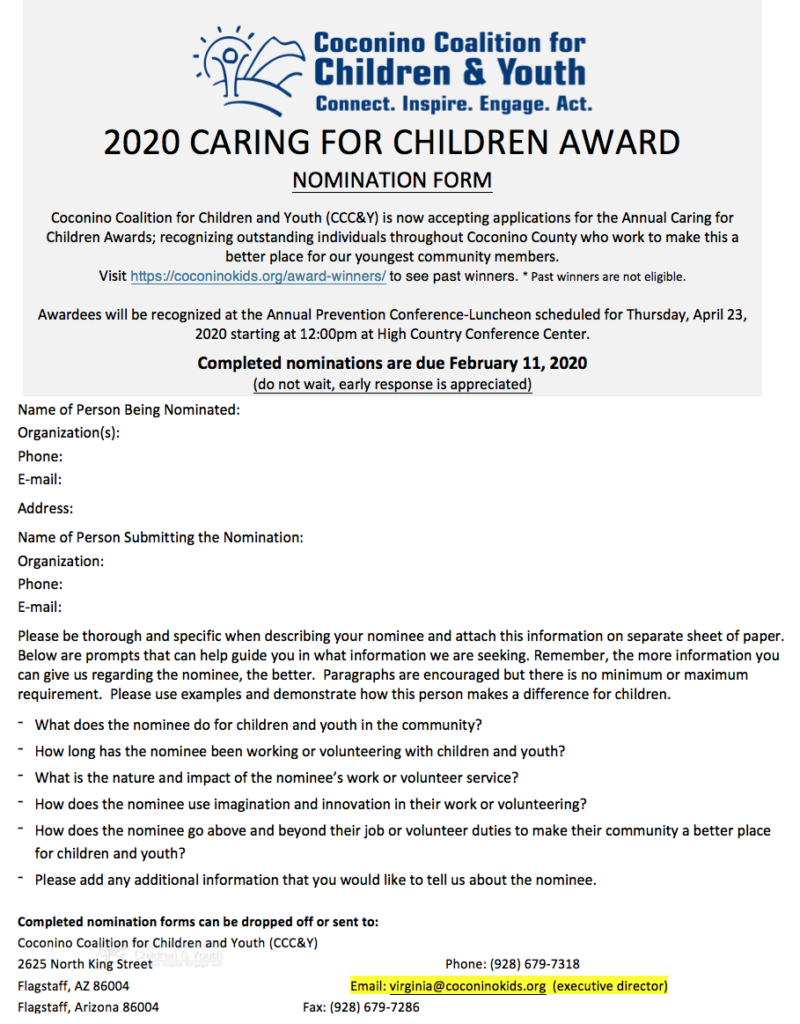 COCONINO COUNTY — Do you know someone in Coconino County who makes a difference in the lives of children?
Nominations are now open for the 2020 Caring for Children Awards, recognizing outstanding individuals from throughout Coconino County who work to make this a better place for our youngest community members.
Completed nominations are due by Tuesday, Feb. 11. Click here or on image at right to download a PDF of nomination form.
Contact virginia@coconinokids.org for the word version of the nomination form.
Past winners have included individuals from Flagstaff, Fredonia, Leupp, Page and Williams. Click here for the list of past award winners.
Awardees will be recognized at the 2020 CCC&Y Prevention Conference-Luncheon scheduled from noon to 2 p.m. Thursday, April 23 at the High Country Conference Center in Flagstaff.
This is a tremendous honor and will be a great experience for all winners, but they can't win if you do not nominate.
The presentation is part of the Coconino Coalition for Children & Youth's annual Prevention Conference with the theme "Finding My Strength; Hope in Connection."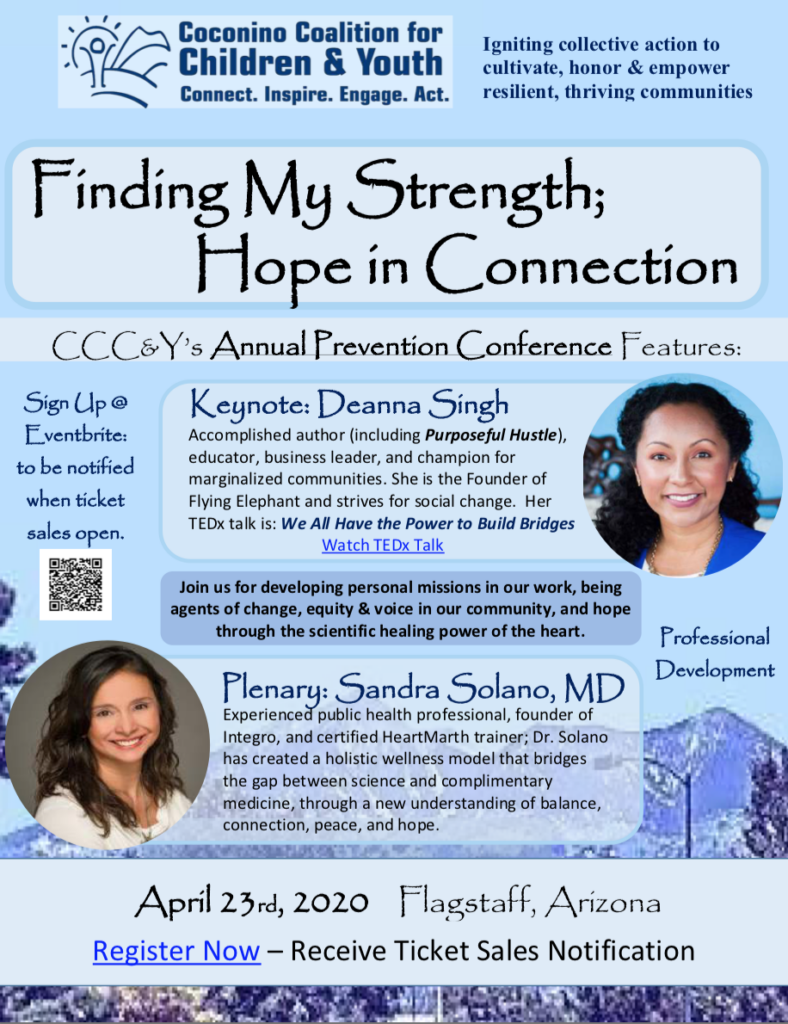 Keynote speaker Deanna Singh is an accomplished author (including Purposeful Hustle), educator, business leader, and champion for marginalized communities. She is the Founder of Flying Elephant and strives for social change. Her TEDx talk is: We All Have the Power to Build Bridges. Watch TEDx Talk HERE.
Plenary speaker Sandra Solano, MD, is an experienced public health professional, founder of Integro, and certified HeartMarth trainer; Dr. Solano has created a holistic wellness model that bridges the gap between science and complimentary medicine, through a new understanding of balance, connection, peace, and hope.
Register now to receive ticket sales notification
Category: Advocacy, Child Welfare