Registration is now open for these great trainings: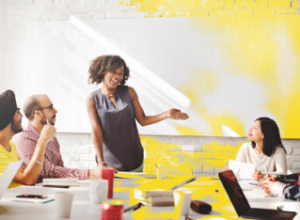 Space is limited! Click here to register!
Parent Engagement: Turning Families into Fans!
Presented by Larry Kerby
Do the parents in your program just come and go, or are they engaged in all of the great things their child is doing in the program? Join Larry Kerby as he demonstrates
quick, easy and fun strategies for creating powerful connections and lasting relationships with parents.
You'll discover the importance of parent engagement – and how it makes your job easier! By the end of this interactive session you will be energized and empowered to develop meaningful relationships with the families in your program! 
Learn more here
 Wednesday, April 19th 9:15am – 12:15 pm | $35
Youth Leading the Way: Service Learning & Civic Engagement in OST
Service learning and civic engagement activities can provide young people with big benefits on almost every level of youth development.
Join presenter Paloma Ibañez for a 1-hour webinar on how you can easily implement these projects in your program. Learn how youth voice and choice can create fun and meaningful activities that will connect youth with their community and your program. Gain practical guidance on how to find and execute projects, and how to model civic engagement values and behavior. Most importantly –
learn how youth can have fun, make a difference, and create connections to their community!
Learn more here
FREE WEBINAR

Thurs, April 13th

|

9:15am – 10:15am
Category: Educational Opportunities, Events, Programs